It's that almost time of year again: the days are colder, and the nights are longer, which means there's soon not going to be a radio station in the country that isn't playing either Slade, The Pogues or Michael Buble 24/7.
Yes, in the immortal words of Noddy Holder, it's (almost) Chriiistmaaaaaaas.
And for us here at Whisky Foundation, that means one thing – stocking (heh, heh) up on our favourite Christmas whiskies and looking forward to a few (more than a few, sometimes) incredible drams over the Christmas break.
We've even written a little poem about it:
'Twas the month before Christmas, when all around the world,
Bottles of Scotch sat untouched, waiting to be swirled,
The Glencairns were put on the table with care,
In the hopes that a festive dram soon would be there.
So, if you're beginning to think about kitting your festival drinks cabinet with a single malt or two, look no further – we've trawled through our entire collection to pick a few whiskies that are as festive as chestnuts roasting on an open fire with Jack Frost nipping at your toes.
Whisky Foundation recommends: Christmas Whiskies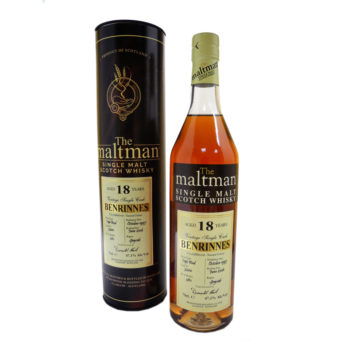 This isn't just an incredible independent bottling – non-chill-filtered, no caramel colouring – it's far more than that.
This Benrinnes sat in a bourbon cask for 17 years and then had six months in a ruby port wood cask and then a final stint in a Pedro Ximinez cask.
Which makes it a perfect Christmas whisky – there's the dark chocolate and fruity notes of the Benrinnes (which is already a rare treat, as Benrinnes are usually reserved for top-shelf blends) mixed with the vanilla tannins of the bourbon cask and that fruity, sherry sweetness from the PX cask.
On the nose, you get hints of sweet barley that build into toffee and dark chocolate on the palette, followed by hints of Christmas cake, treacle and figs. Finally, you get a warm and smooth finish of marzipan and sweet smoke.
Now, if that isn't the perfect festive dram, we don't know what is.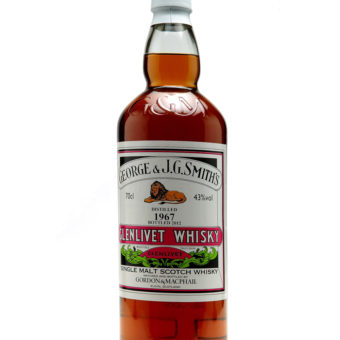 We love this whisky here at Whisky Foundation – we've written about it before, and we're bound to write about it again.
And this may just be the Christmas whisky to end all Christmas whiskies.
On the nose, it you've got the classic sherry character with hints of fruit, nuts and liquorice (already pretty festive, right?) and the palate brings forward rich chocolate notes. But the real Christmas showstopper is the finish; the fruit warms into spice that's evocative of minces, Christmas pudding and just a hint of mulled spices.
This is an incredibly complex, impressively-aged whisky that's great all year round, but particularly great during Yule Tide.
For our final of the three Christmas whiskies, we thought we'd suggest something a little different. (And something a little more controversial, too.)
A blend.
That's right – a blend.
But this isn't your average, off-the-shelf blend that your Grandad used to drink.
It's a small batch blend by Highlander Inn and has been matured in a sherry cask (unlike a lot of blends) to give it that signature sherry sweetness.
The name – Oishii Wisukii – means 'Delicious Whisky' in Japanese – and that pretty much tells you everything you need to know about it.
On the nose, you've got an elegant pairing of dried fruits and leather, with touches of creosote and roasted nuts – perfect for a cold winter's evening.
As take a sip, gentle layers of chocolate and sweet devil wood are held together by a silky, waxy mouthfeel as you head into the long, rich, fruity finish.
This isn't just a Christmas whisky that matches up nicely with your figgy pud or mince pies, it's a Christmas whisky that's going to completely change your opinion on blends.
Have we missed a festive dram from our list of Christmas whiskies? Let us know in the comments!
(If you're planning on getting a WF whisky for the festive period – be sure to order soon so you don't miss the shipping!)