Over the last few months we have been working hard on a project that will hopefully excite our whisky fans the world over and today is the day that we finally launch our innovative stock market for whisky, the Whisky Foundation Reserve.
While the financial markets in the US are closed for Thanksgiving (Happy Thanksgiving everyone!), the Whisky Foundation Reserve is now well and truly open for business. We aim to provide our lovely readers (that's you) with an opportunity to get your hands on some of the most exciting independently bottled single-malt whiskies available today, at prices controlled by the market (more on this later).
All of the bottles that will be listed on The Reserve are Whisky Foundation exclusives, so you'll only get them right here.
The Whisky Foundation Reserve's first whisky
We'll be kicking off with the Whisky Foundation Springbank 24 Year Old bottled by The Maltman. This single cask whisky comes in at 47.1%, and with only 244 bottles available, we're willing to go out on a limb and say "it's a bit special", much like the distillery itself.
Finding a family owned distillery in this day and age is extremely difficult, but Springbank manages to maintain the culture and heritage that has made their whisky so sought after. They are one of just two distilleries in Scotland that perform all of the steps of the whisky making process themselves, which is no mean feat.
The result is more often than not a true and honest dram that gives you an insight into Springbank, and Campbeltown whisky, from the first sip to the last.
We can tell you're just dying to know just how this all works, but would we be a good whisky friend if we didn't at least give you a few tasting notes first? Probably not.
We found that this Sherry cask matured whisky brings hints of brown sugar, freshly brewed coffee and a touch of candied orange peel. The palate follows with subtle notes of winter fruits backed up by dark chocolate, Christmas cake and a touch of black pepper that lingers in the background. This is all topped off with a kick of beautiful cinnamon spice, more orange peel and a gentle but warming tickle of smoke that rounds the whole thing off perfectly.

So that's the whisky, now on to The Reserve.
How it works
You may be wondering how buying whisky in this way is any different from buying a bottle from our store, so I'll fill you in some of the finer details.
The first lucky customer will get their Springbank 24 for just $1, and the first few customers will get their bottles for similarly low prices. No, we are not joking and there is no catch, you can really get a quality whisky for a dollar.
From there, the market will decide the price of each bottle. With each purchase the price increases automatically, so the final bottle sold could be up to 1,000 times more expensive as the first. The higher the demand, the higher the price. When time passes without a sale, a random price reduction is triggered automatically. 
If you time your purchase just right, you could be looking at getting a whisky worth over $500 for half the price or, dare I say it, even less. Time it wrong and you'll miss out on adding a cracking indie bottling to your collection.
The Future
We reckon that this innovative idea could be the future when it comes to trading in rare and collectible independent whiskies. It gives the buyer much more control over their purchase and adds a bit of fun to the equation at the same time, and who doesn't enjoy a bit of fun.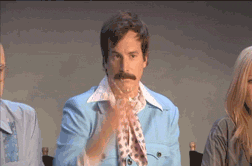 For full details visit: The Reserve.