With all of the shopping, partying, eating and drinking that has been going on around Christmas, it is far too easy to get lost in the moment and lose track of what's to come. Boxing Day is spent munching on leftovers and the next 4 days generally involve a clean-up operation, more eating and more drinking.
All too often, Hogmanay sneaks up on us and we are left scrambling around, running from shop to shop trying to find a replacement for the bottle of quality Scotch that has somehow disappeared over the last few days (it wasn't me).
That's why this year we, at Whisky Foundation, have decided to be a little more organised. We're going to pick out our Hogmanay drams a week in advance so that we can all wake up on New Year's Eve and have a relaxing day (like that will ever happen) before the festivities begin in the evening.
We reckon you should see in the New Year as you mean to go on and that means with a top quality whisky in your hand. Here are three whiskies that we reckon are perfect for Hogmanay.
Whisky Foundation Recommends: Whiskies for New Year's Eve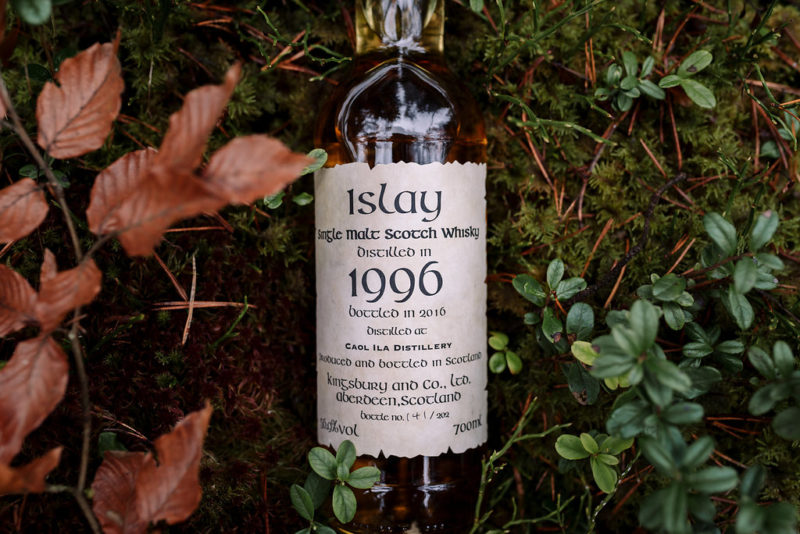 There is no better way to welcome the New Year than with this beautiful 20 Year Old. A bold statement indeed, but one that the whisky stands up to.
Distilled on Islay, this Whisky Foundation exclusive single cask whisky was matured in an ex-rum cask for 20 years. It brings all of the notes that would expect from a Caol Ila single-malt – salt, smoke and oak – and combines these perfectly with the vanilla, spice and fruitiness that is imparted by the Rum cask.
If you were to read the tasting notes of this bottle, they may at first seem a little confused. It is only once you try this whisky that you are able to truly appreciate how each individual flavour and note compliments the next.
This incredibly well rounded and balanced whisky was bottled at a cask strength of 56.90%, so you may want to add a touch of water.  On top of being absolutely delightful, it is also non-chill filtered and has no added colourings. A real all round winner.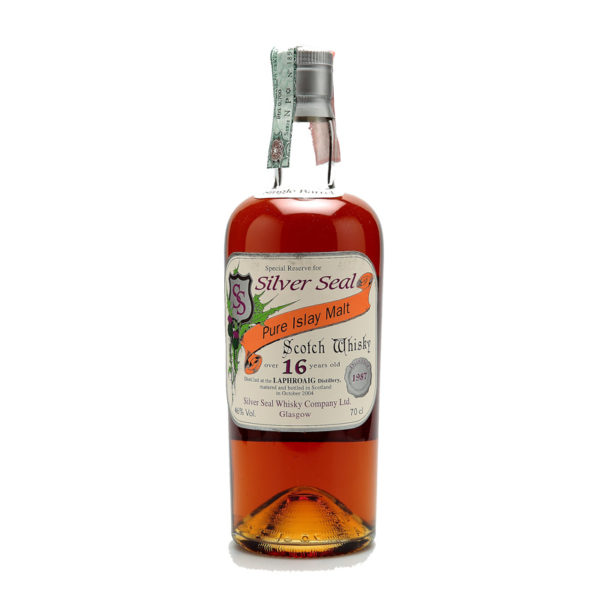 If you're really looking to bring in the New Year in style, you want some of this Laphroiag 16 Year Old in your glass. This beauty was distilled all the way back in 1987 and then matured for some time before being bottled by the Silver Seal bottling company.
Silver Seal have a reputation for bottling only the finest and most luxurious of whiskies and this one certainly meets the criteria.
While this dram does exhibit some of the distillery's signature style, it is all round a sweeter and softer single-malt than most of their official bottlings.
A sweet, fruity nose is followed up by honey, a hint of apple and then that beautiful kick of peat smoke that we know so well, only this time it backed by more honey rather than those salty maritime flavours that fans of the distillery would expect.
It's exceptionally smooth, elegant and offers a nice change from the norm and that's exactly what you want from a Hogmanay whisky.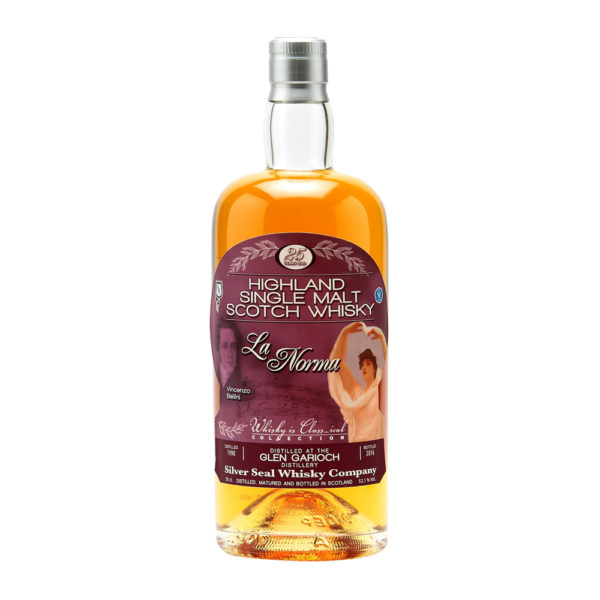 Another whisky from Italian indie bottlers Silver Seal, and it's another beauty.
We felt that after recommending two drams from Islay, it is only fair to go elsewhere for this last bottle. Glen Garioch, in the Highlands, are well known for making exquisite single-malt whisky, and this rare bottling is top of the pile.
It brings flavours of dark fruits, oranges and dark chocolate (a match made in heaven!) together to create a dram that you'll be forced to share with friends and relatives, even if you don't particularly want to.
It was bottled at a cask strength of 52.10% and this means that there is a very slight burn from the alcohol on the finish, but it is mainly masked by the rich, dark and full flavours that keep you coming back for more…and more…and more.
From everyone at Whisky Foundation…