With the great number of celebrations that take place throughout the year, it gets tough picking new exciting presents every time. But not when it's Father's Day. At least, not if you know your dad loves whisky. If you are one of those fortunate people that is well aware of their old man's love for the water of life, your job is a whole lot easier…or is it?
Knowing what type of gift you are going to get someone isn't exactly the same as knowing what gift you will get them. The sheer amount of different expressions of whisky available in the world today is quite staggering, and it can certainly be overbearing, particularly if you're not a whisky buff yourself.
So we thought we'd offer a helping hand. We're always looking to try and pass on the (little) knowledge we have and so we're happy to recommend 5 indie bottlings.
Each of these bottles is a single cask, cask strength whisky, so it could be said that it's the purest form of the spirit available (besides drinking straight from the cask). Each is unique and amazing in its own right and all of them are rare, making them perfect bespoke gifts for your Dad this Father's Day.
An exquisite Bowmore 21 Year Old from Hunter Laing's sought after "First Editions" label. This whisky was produced at the famous Islay distillery in 1996 and was matured in a refill hogshead cask. The cask has imparted hints of citrus fruits on a peppery spirit that has subtle undertones of peat smoke. The peat is apparent from the nose to the finish but it's certainly not overpowering, giving you more than ample opportunity to taste the array of other things that are going on in this complex dram.
It's a warming dram that would be savoured by anyone that likes a little kick of spice and a whiff of peat in their whisky, and coming from Bowmore and Hunter Laing (two huge names in the industry) you can be sure that premium spirit and a top quality cask were used.
With only 196 bottles of this cracker ever being produced, it's rare, delicious and a special gift!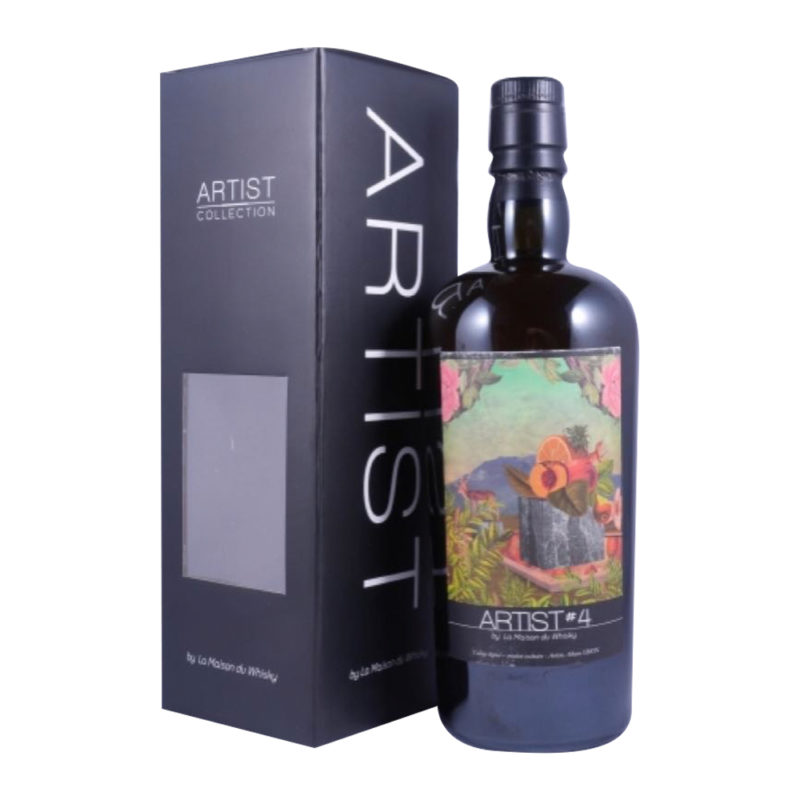 The thing about Macallan is that you don't really need to say much about their whiskies. Everyone already knows just how good they are. It is nice to know the different facts about each bottle, of course. What year was it distilled? What type of cask was it matured in? Who bottled it? But the standard of Macallan whisky is something that is universally recognised. They have achieved the unachievable – producing expression after expression of world class whisky.
This particular bottle is an absolute beauty of a cask strength single cask whisky, a pure and delicious example of the distillery's famous liquid. It was aged for 20 years in a hogshead cask and only 97 bottles of this fine dram were ever produced.
If you get your dad this incredible whisky for Father's Day, expect him to be delighted.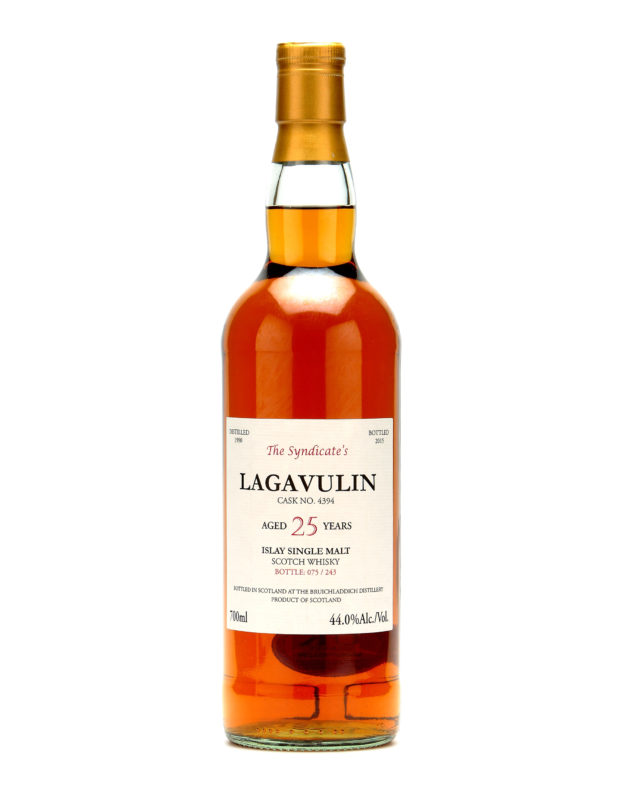 The first thing many people think of when they hear "Lagavulin" is lots of peat (or James Bond) and they wouldn't be wrong to think that about this bottle. Let's not get carried away, peat isn't the only thing on offer from this vintage single cask bottling. It also offers subtle hints of citrus fruits, notes of the seaside, honey, vanilla and pears, but the peat is quite apparent (though it does mellow over time).
It's an involved and complex dram that takes you (or your dad) on a journey around Islay, from still to cask and then to bottle.
Only 243 bottles of this fine spirit were ever released, so not only is it a tasty gift, it's a unique and rare one too.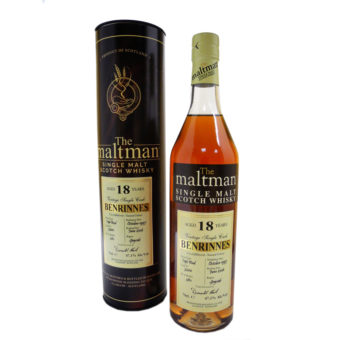 A beautiful Benrinnes 18 Year Old that was produced at the Speyside distillery in 1997. Unlike most whiskies, this one was triple matured. First, it spent 17 years in a bourbon cask. Then it was transferred to ruby port wood cask for 6 months, picking up subtle notes of dark fruits and cherries. Finally it spent another 6 months in the finest Pedro Ximenez sherry cask available.
As a result of this triple maturation there are lots of subtle notes to be picked up in this relatively sweet and fruity dram. The time spent in the casks has rounded the edges and left an overall smooth and well balanced whisky that is easy to enjoy.
This is one of those whiskies that will be savoured from first sip to last. Only 380 bottles were produced.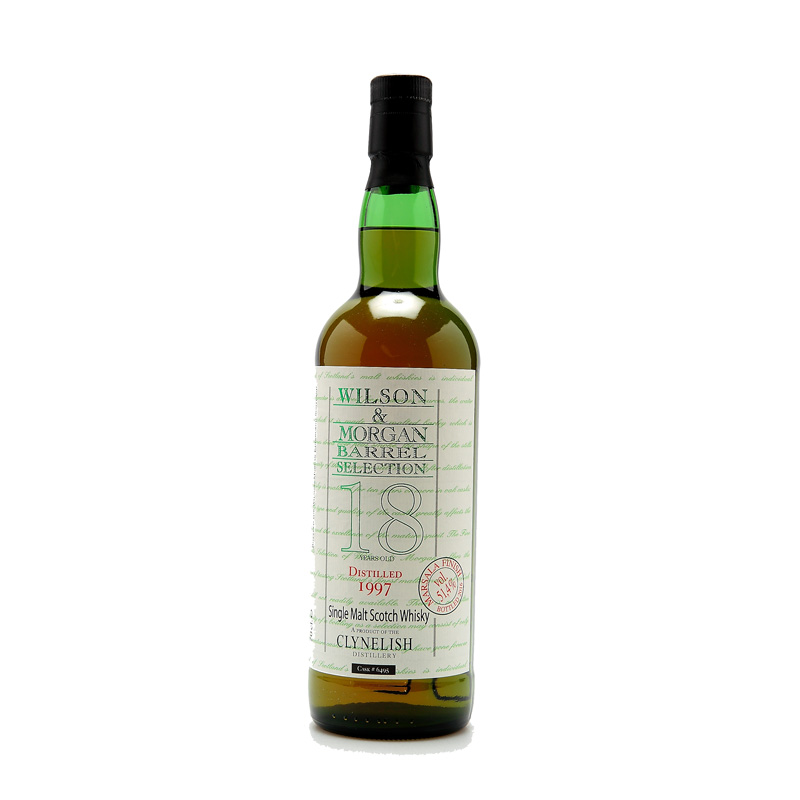 An excellent Clynelish that sports the rather unique attribute of having been finished in a Tokaji Wine cask. The presence of this fruity wine is quite apparent on the spirit but it gets along with the whisky very well. Vanilla, pears, citrus fruits and raisins combine with a hint of smoke and a very subtle dusting of salt to create a well-rounded and very interesting dram.
This is a great example of experimental finishes resulting in astonishing flavours that will take a while to dissect. With only 196 bottles of this cask strength whisky released by world famous bottler, Wilson & Morgan, it makes an authentic, honest and special gift for Father's Day.
Looking for more?
We hope this helped and you can trust us when we say any whisky loving father will be very very pleased with one of these bottles for Father's Day.
If you're looking for a bit more selection, you can always visit our Father's Day Gift Guide.