Recently we've been taking a relatively broad look at the world of independently bottled whisky. We discussed Why It's Acceptable to Get Excited by Single Cask Whisky (with a focus on indies) and we looked into the Rise of Independent Bottlers. Now we're going to break this down into more of an examination of the possibilities in this section of the industry, recommending our favourites along the way.
We're starting today with 5 Independent Bottlings Worth Investing In and in the weeks to come we'll also look at bottlings that have a unique character when compared to their distillery's house style, highly collectible indie bottlings and finally we'll be discussing where we fit into all of this.
"Worth Investing In"
So, "worth investing in", what does that mean and why are we writing about it?
If you're an avid follower of whisky news, you will have been reading a lot of headlines lately that go along the lines of "Whisky Breaks World Record at Auction House" or "Macallan Whisky Breaks Another Record" and various other combinations of the same words.
The most intriguing thing about these stories is how many of the whiskies were actually purchased for relatively low fees just a short time ago.
This got us thinking – what whiskies do we stock that could make you a couple of extra bucks in a few years? It turns out there are a few.
Before we start looking into them it's important to note that we're not saying these will make you $400,000 and get you on front page whisky news, they might, but it's doubtful. What's more likely is that you pick one of these bottles up and five or ten years down the line, their value will have increased. Whether you decide to sell it, drink it or hold on to it is up to.
So without further ado let's look into our Top 5 Whiskies Worth Investing In.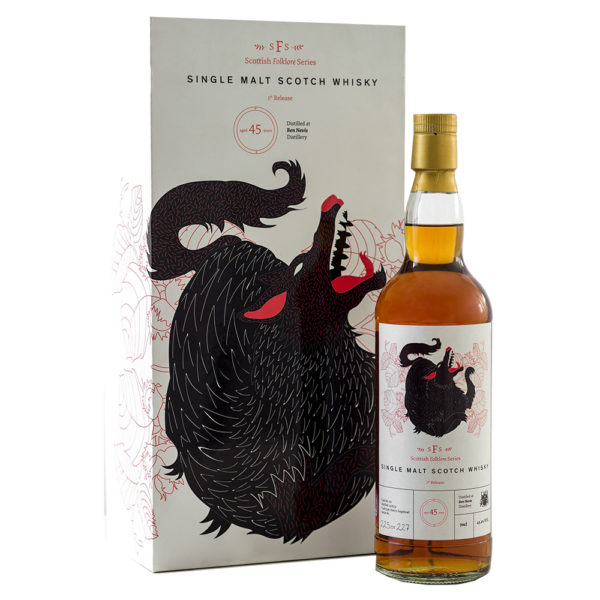 This whisky was released earlier this year (2018) and it has already received huge praise from critics in the industry, culminating in it being awarded a Gold Medal at this year's International Wine & Spirit Competition.
With so much praise being heaped on the whisky, it's flying off the shelves and as only 228 bottles were produced, it's already in short supply.
This has been a great starting point for the Scottish Folklore Series and this has no doubt helped to build suspense for any future releases. This, combined with the fact it's a 45 Year Old sherry cask whisky means that it's likely going to become harder to get your hands on, as collector's snap them up, and its value will no doubt increase in the years to come.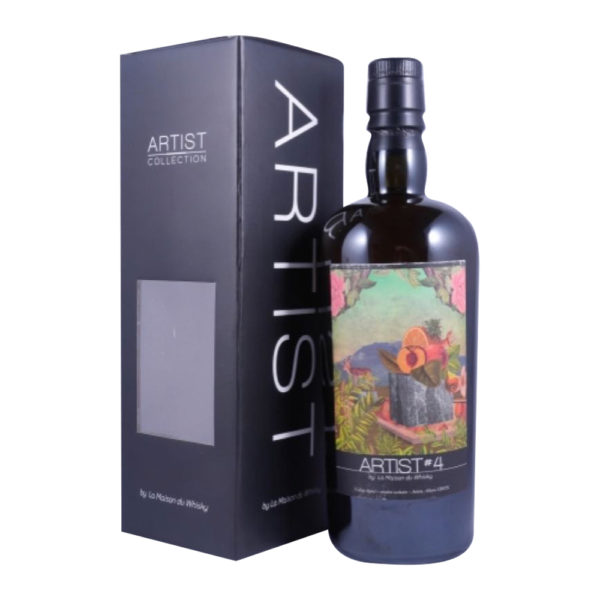 La Maison Du Whisky is a French indie bottler that started as a whisky shop. Since moving into bottling, they have got their hands on some fine casks from incredible distilleries around Scotland including Laphroiag, Bunnahabhain and, of course, Macallan.
Their releases, particularly in their beautiful "Artist" series have been met with acclaim from fans and whisky experts alike. Each bottle is a beautiful shade of black and features artistic paintings and design on the labelling. The aesthetics really are outstanding. The bottles in this series are also incredibly limited in numbers, with only 97 bottles of this particular expression being produced.
Macallan whisky generally has some level of intrinsic investment value, after all it's one of the most popular Scotch distilleries, regularly producing top-quality liquid. As this expression is part of a popular series and available in limited numbers, it's sure to be one that will be sought after by collectors in years to come, meaning it's likely to experience some rise in value.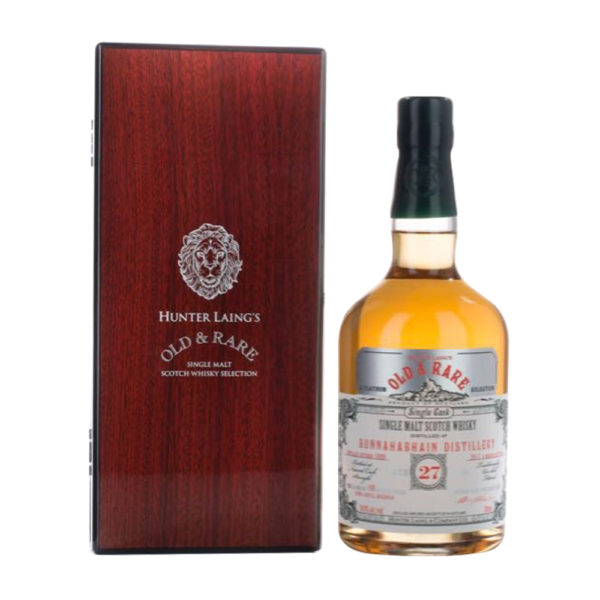 Hunter Laing was formed when brother Fred and Stewart split their initial business, Douglas Laing, down the middle. Fred held on to Douglas Laing while Stewart formed the new company, taking with him some of the popular labels that they had created together.
The Old & Rare label was one of these and since the split, Stewart and Hunter Laing have released a number of truly excellent expressions under the name.
This Bunnahabhain 27 Year Old is one such release. Bunnahabhain is known for producing some of the lightest peated whisky on Islay. They generally have an earthiness to them along with notes of summer fruits and hints of warming pepper and sea breeze, but as we know, indie bottlings don't always fit their house style.
This cask strength release was bottled in 2017 and immediately drew the attention of whisky enthusiasts around Scotland and beyond. Collectors of the Old & Rare label snapped it up, as did fans of the distillery, so supply was quickly running low.
With only 198 bottles produced and demand for this collectible whisky so high, it's likely that the value of this expression will significantly increase in years to come.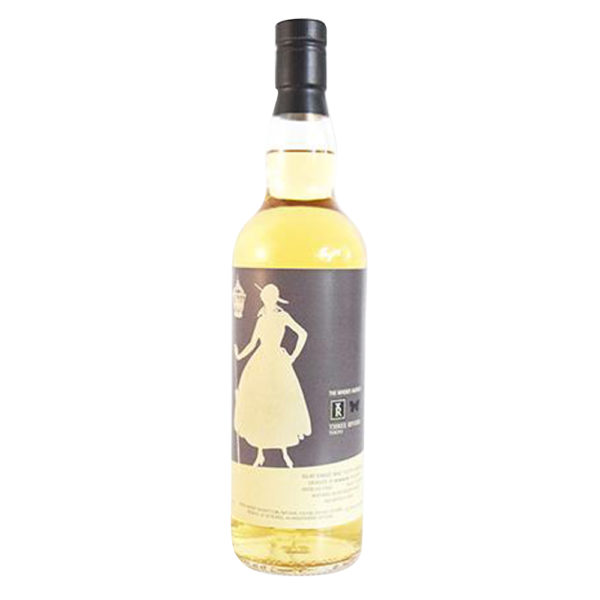 Three Rivers independent bottling company is a bottler and importer from Japan. They work to get their hands on fine single cask whiskies from distilleries around Scotland and bottle them for the Japanese market. Their releases often come with artistic labelling that makes the bottles really stand out amongst the crowd.
This Bowmore 23 Year Old is an excellent expression, distilled in 1989 and matured in a Sherry cask before being hand-picked by Three Rivers for bottling. Bowmore's signature style is present here, with freshly cut grass, charred oak, crashing waves of sea air and subtle hints of peat smoke mixing with the dark and rich flavours imparted by the top-quality Sherry cask. The results are a beautiful, well-balanced dram that lasts on the finish.
As with most of their releases, this Three Rivers bottling features a wonderfully unique label that features a silhouetted woman in Mary Poppins like attire. It's not like any other whisky on the market in terms of aesthetics and quality.
320 bottles were produced from the single sherry cask and they were bottled at a cask strength of 52.0%. With numbers in such short supply and incredibly limited availability online, this whisky is sure to be one worth holding on to for a few years at least.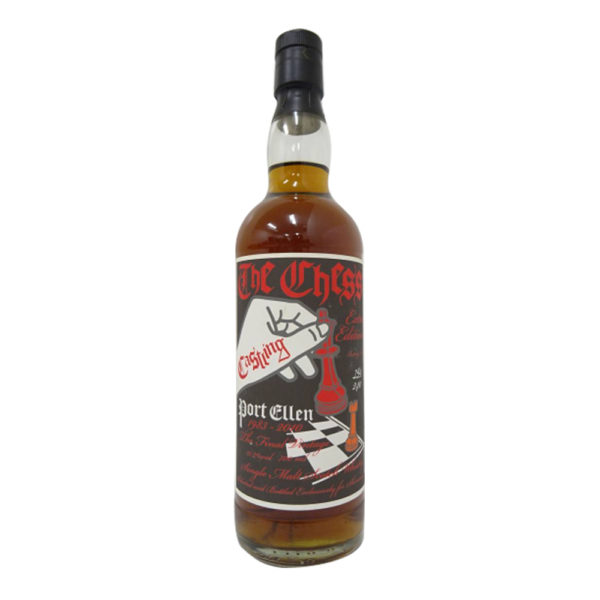 The Port Ellen Distillery was fairly prominent in its day, but since it fell silent in 1983 their liquid has soared in popularity and become something of a commodity.
Nowadays, simply uttering the distillery name to a whisky fan tends to result in starry eyes and a sudden state of extreme enthusiasm, and with good reason. The liquid produced at the distillery was of a particularly high standard, and what's more, due to high demand and no ongoing supply, it is now also incredibly rare and highly collectible.
Port Ellen is not known for using a particular cask type when maturing their spirit, with releases coming in both the bourbon & Sherry cask categories, but their sherried whisky is slightly harder to come by today.
This Port Ellen 27 Year Old was created in the same year the distillery closed its doors. It spent over a quarter of a century maturing in ex-Sherry wood, before being selected and bottled by Japanese bottler, Shinanoya.
It was released exclusively to the Japanese market as part of their popular "Chess Series" and connoisseurs raced to get their hands on one of the 240 bottles. Its popularity and rising value means that it's very hard to find today.
Like many Port Ellen releases, this bottle looks set to be worth a pretty penny in the future.