It seems like only yesterday that Cask 88 launched their promising Scottish Folklore Series with the release of a single cask Ben Nevis 45 Year Old, but the first whisky in the series has already managed to scoop two Gold Medals, the most recent of which was awarded earlier this month.
Picking up two Gold awards so soon after a whisky's release isn't a first, but regardless, it's something that the bottler and distillery will be extremely happy with.
Cask 88
Cask 88 is a well-known cask broker, but in recent times they have turned their attention to bottling.
Cask brokers, like indie bottlers, have access to distillery warehouses up and down the country and with it, thousands upon thousands of casks of maturing whisky. They act as a sort of middleman between the distilleries and those who want to purchase their very own cask, making it possible for every day folk like you and me to own, mature and bottle our personal Laphroaig 21 or Macallan 30, with them holding your hand along the way if you choose.
Most of these casks are surplus to a distillery's requirements, but that certainly doesn't mean they're not filled with high quality liquid.
Generally, distilleries look to get rid of some of their stock because it doesn't fit their house style or they simply have too many. The best way to do this, and bring in some revenue at the same time, is by selling to cask brokers and independent bottlers.
Cask 88 isn't the first broker to turn their attention to bottling, with the hugely successful Duncan Taylor being the most notable of a handful of others.
It's doubtful that they'll follow suit and go 'indie' full-time, but that shouldn't stop us sitting back and enjoying their whiskies, particularly if future releases are of the same quality as this Ben Nevis.
Ben Nevis 45 Year Old
Once the creative minds at Cask 88 decided to release their very own bottling, they will have tasted hundreds of cask before deciding on the one that was right for their new 'Scottish Folklore Series'. Picking the right one can be tricky: It has to be ready for bottling; the colour has to be right; the ABV has to be at a good level; the outrun has to be viable; and most of all – it has to hold delicious liquid inside.
Whoever was responsible for picking this particular cask should certainly be very proud, because they smashed it out the park.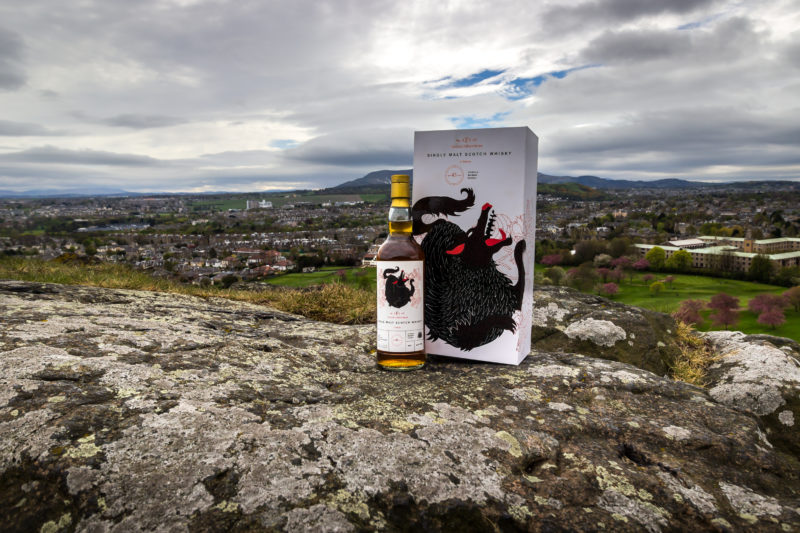 Tasting Notes
Matured for 45 years in a single sherry cask, the liquid is a beautiful dark colour resembling late autumn leaves. The sherry has clearly had a huge influence on this spirit, that much is obvious as soon as you lay eyes on the whisky.
The nose backs this up with a nutty character that features rich dark fruits, rum-like molasses and sweet glazed cherries.
The palate arrives with rich dried fruits , tobacco leaves, dark chocolate and hints of green herbs that help to balance the dram.
Then comes the long finish, exhibiting a range of spices including cinnamon and nutmeg, followed by subtle rolling tobacco and peppered chocolate that dance on your palate until you're ready to take your next sip.
It's an all-round extraordinary and electrifying experience that typifies what it means to be a perfectly composed sherry-bomb.
The Awards
It's not just us saying that either. As mentioned, the whisky has now picked up two Gold awards for its quality.
The first of these came at the 2018 International Wine & Spirits Competition when, in the customary blind tasting, the judges scored the dram 90 – 92.90, awarding it a Gold Medal in the "Highland Single Malt 30 – 45 Year Old" category.
As if that wasn't enough, this admirable whisky then went on to scoop another Gold earlier this month, this time in the "Design & Media Awards" category.
This second Gold was awarded for the beautiful, yet haunting, labelling, featuring Cu-Sith, a murderous hound that is said to have stalked the Highlands for years, terrifying travellers, explorers and hill walkers alike. It's definitely one that would have no trouble standing out in a serious collector's whisky cabinet.
Both of these medals are hard to argue against and anyone who has set eyes on the bottle or tasted the liquid would no doubt agree.
To purchase this Double Gold winning whisky click Buy Now.