This week we're highlighting four fantastic new arrivals at Whisky Foundation that are definitely worth talking about. Hailing from Speyside and the Highlands, these four drams tell stories of the distilleries' histories, traditions, innovations and expertise, while letting you explore a huge array of delicious flavours and notes along the way.
We'll start off by introducing you to an exciting release from the Tomatin Distillery that is limited to just 3,000 bottles. As a 30 Year Old Highland whisky, this dram is hugely complex. Matured in a combination of ex-bourbon and traditional oak casks, it exhibits a sweet and smooth character that brings honey, citrus fruits and white chocolate (to name just a few of the notes on offer). It's a properly accomplished Highland whisky and we wouldn't expect any less from one of the region's best distilleries.
As if that wasn't enough to get us all excited, the Tomatin 30 Year Old comes in a special wooden box that has space for the bottle carved into the front. It's perfect for showing off the bottle in your whisky cabinet and only adds to that premium feel that this expression has going for it.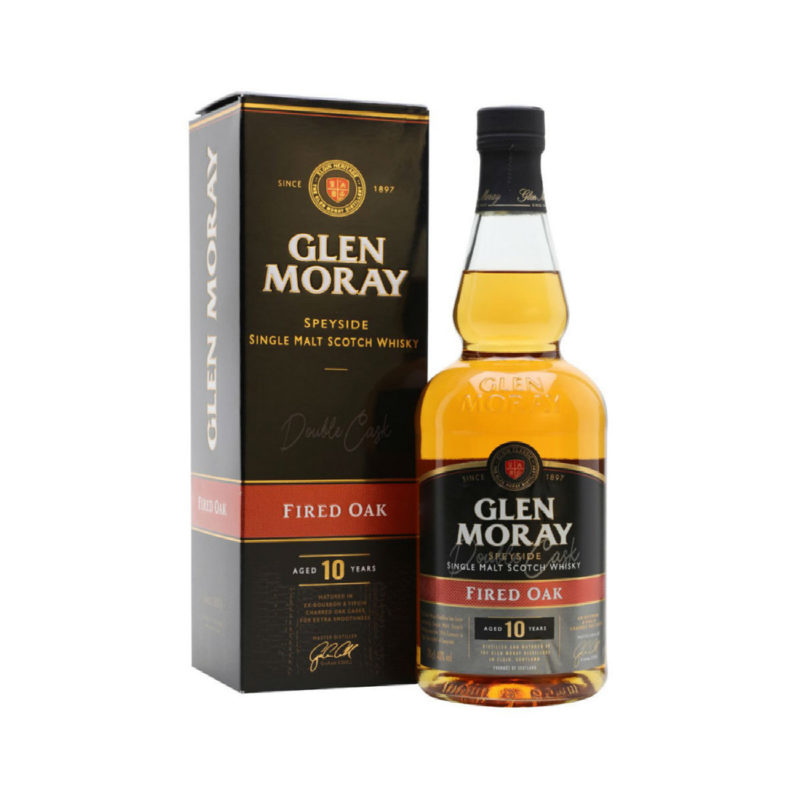 This whisky is an inspiring and innovative new 10 Year Old single malt from the Glen Moray Distillery. The Fired Oak expression is said to have been inspired by bourbon and, having spent its first years in an ex-bourbon barrel before a finishing period in virgin American oak, the similarities are obvious.
Graham Coull, the Master Distiller at Glen Moray, said he used "a precise firing regime to achieve exactly the right level of char" on the virgin oak casks, and it's paid off here. The smoky oak flavours are so incredibly smooth and they work well with really powerful vanilla and honey flavours.
The finishing period is not meant to add extra flavour, but rather amplify the ones that have already been picked up in the ex-bourbon cask and their bold move has really paid off here.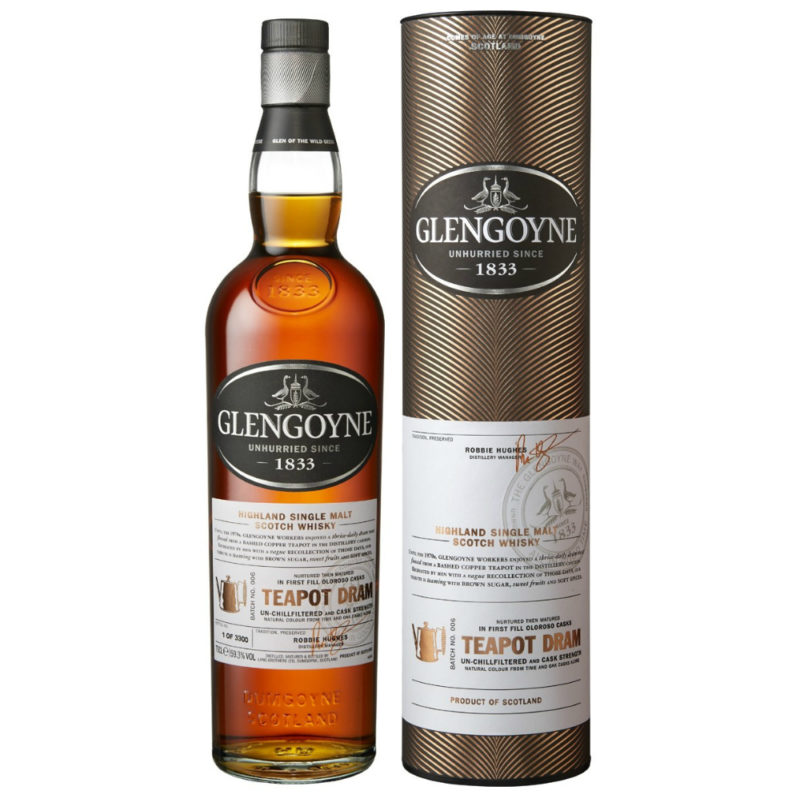 The brand new Glengoyne Teapot Dram Batch 6 is one with a story that we absolutely love and fortunately it has the quality liquid to back it up.
Firstly the story. It's common in Scotland for distilleries to keep their workers sweet with a small dram at lunch time. Often this is new-make spirit, hot from the stills, and, as a result, it hasn't really developed. The Glengoyne Distillery weren't keen on this idea and felt their loyal staff deserved more, so they provided them with flavourful sherry cask matured whisky from their warehouses. It was a nice touch and one that the workers no doubt appreciated.
Some of the younger, less experienced staff members were perhaps a bit worried about the effects a cask strength dram like this would have on them and so, in a bid to save face with their superiors, they would subtly tip the dram into a teapot in the distillery lunch hall, ready for their older colleagues to enjoy later in the day.
This whisky was created to honour that wonderful tradition. It brings the sweet sherry flavour that the workers (the more experienced ones at least) would have become so familiar with and it delivers them in a smooth, mouth-watering fashion.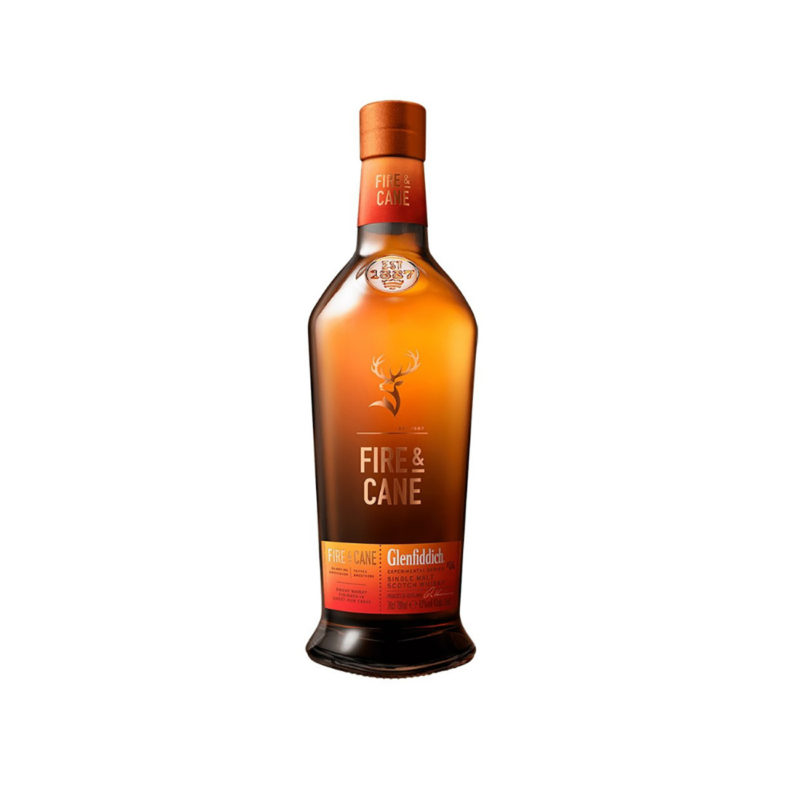 The Glenfiddich Fire & Cane is the latest release in the popular "Experimental Series" from the Speyside distillery. This one was created by maturing peaty Glenfiddich spirit in ex-bourbon casks before a finishing period in the finest South American rum casks available, hence the "Fire & Cane" combination.
Despite being a slightly peculiar match-up, this whisky is sublime on the nose and palate, teasing the senses and giving you plenty to discover and explore. Peat smoke, vanilla, charred oak and sweet fruits are the most obvious notes on offer in this smooth, warm and well-crafted whisky. Definitely one to keep you cosy through the winter months.
Keep an eye out for more outstanding whiskies
At Whisky Foundation, our sourcing team is always working incredibly hard to find new and exclusive drams from the best distilleries in Scotland. We have recently made some fantastic contacts in many different corners of the globe and so we're happy to be able to bring you whisky that is hard to get anywhere else. Keep an eye on our new releases in the coming weeks and months.