With the 2019 well and truly underway, everyone is getting back into the swing of things as we return to work, the kids return to school and normality resumes. The holiday period was fantastic and we hope you all had a great time with family and friends, but the hectic two and a bit weeks has now passed and we are certainly enjoying a bit of routine.
For our first blog of the year we thought we'd take a look at some of the best releases from 2018. There will no doubt be plenty of fantastic new releases in the coming weeks and months, so we thought we'd take this opportunity to honour some of the best from the year gone by. These are ones that we think every whisky-lover should add to their collection.
The limited edition Macallan AERA was one of the most sought after bottles of 2018. The world famous distillery released this expression specifically for the Taiwanese market but that wasn't about to stop fans of The Macallan getting their hands on it. Aged in a combination of European and American Oak, this whisky delivers a complex range of notes that are delivered with all of the poise and elegance expected from the legendary distillery. The Macallan Masters of Wood ensured that both the ex-sherry and ex-bourbon casks were crafted to specific guidelines and this scientific approach has helped to create a whisky that everyone should have in their cabinet.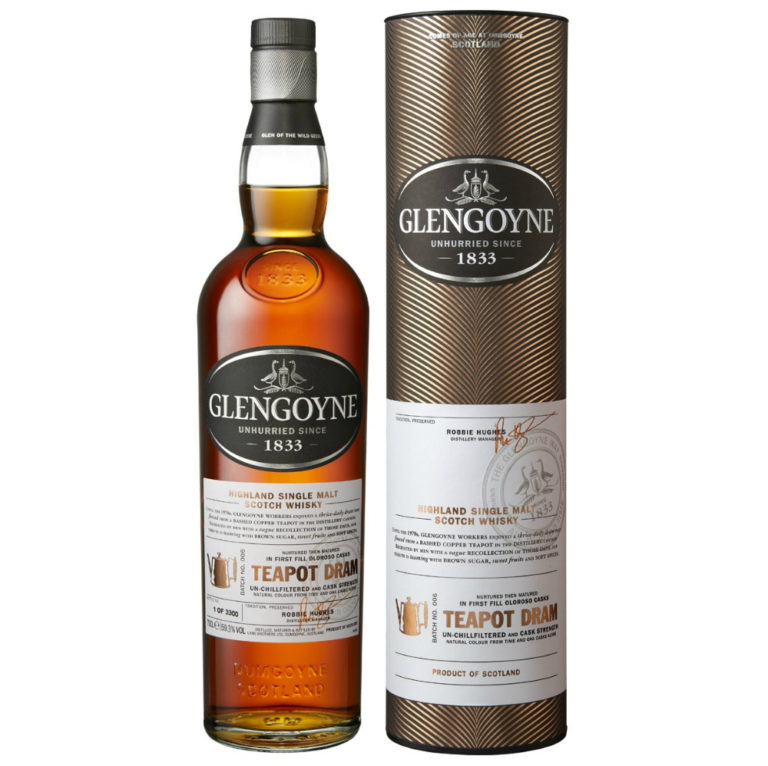 This Glengoyne release has a fantastic story and, thankfully, it also has the quality liquid to back it up. Created to honour a long standing distillery tradition, the Teapot Dram is a Sherry cask matured Highland whisky that brings punnets of rich fruits, winter berries and a range of subtle spices.
It is common in Scotland for distilleries to keep their workers sweet with a lunchtime dram. Unlike many distilleries that would hand out glasses of new-make spirit, Glengoyne were famous for providing their employees with quality, aged sherry cask whisky. Despite being appreciative of this kind gesture, the younger, less experienced workers at Glengoyne were apprehensive to drink on the job, understandably fearing the effects of a lunchtime cask strength whisky. In a bid to save face with their employers, they would tip their dram into a copper teapot in the canteen for their more experienced colleagues to enjoy later in the afternoon. It is this tradition that the Teapot Dram honours and it does it in style.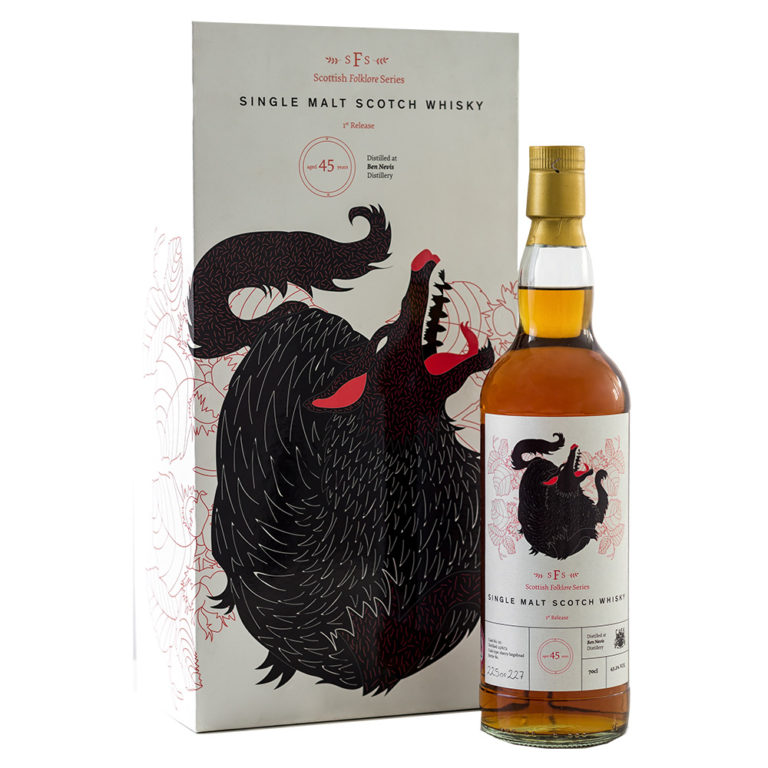 This stunning bottle is without a doubt one of our favourite releases of the year with its fantastic design and beautifully balanced liquid. The whisky was a first independent bottling release from Cask 88 and it kicked off their promising Scottish Folklore Series, which we're expecting another installment of this year. Matured in a single sherry cask, this one brings lots of berries, sultanas and bitter dark chocolate to the table and they all combine with flavours of oak that you only get in whiskies that have been aged for a very long period of time. It's not just us whothat fell in love with this whisky either, the 45 Year Old from Ben Nevis and Cask 88 picked up an astonishing three Gold medals at spirits competitions this year for the quality of the liquid and the uniqueness of its design. A real beauty that makes us excited to see what the cask broker and bottler have in store for us in 2019.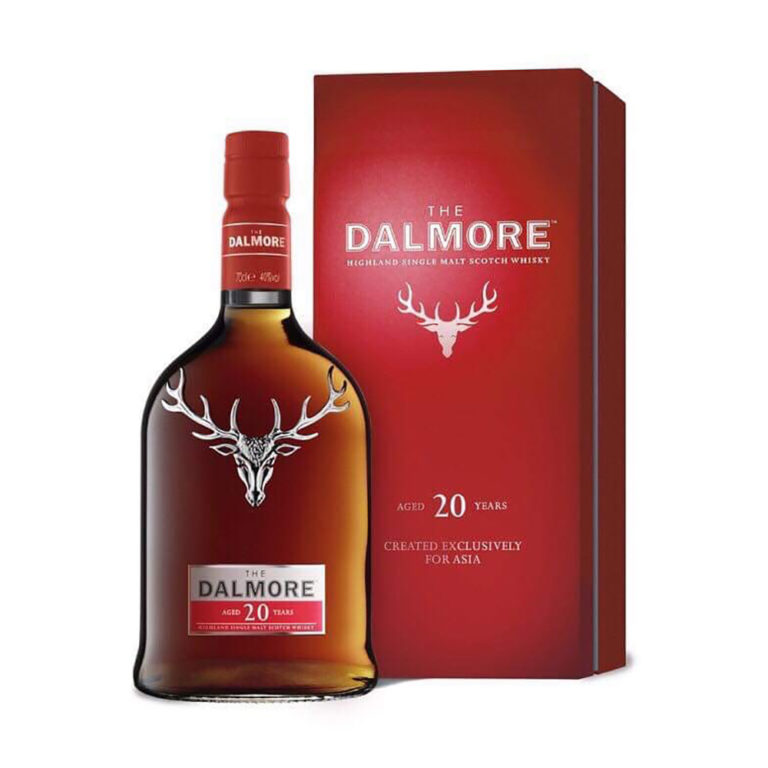 This limited edition Dalmore 20 Year Old was released only for the Asian market and it immediately gained global recognition for its quality. This expression spent the first part of its 20 year maturation period in first-fill bourbon barrels before being transferred to the highest quality Tawny Port Pipes, sourced from the Douro region of Portugal. The results are a deep and complex whisky that brings figs, marmalade, caramelised orange and black cherries to the table. It's a fully accomplished and sophisticated dram that will be enjoyed by the beginner and the aficionado alike.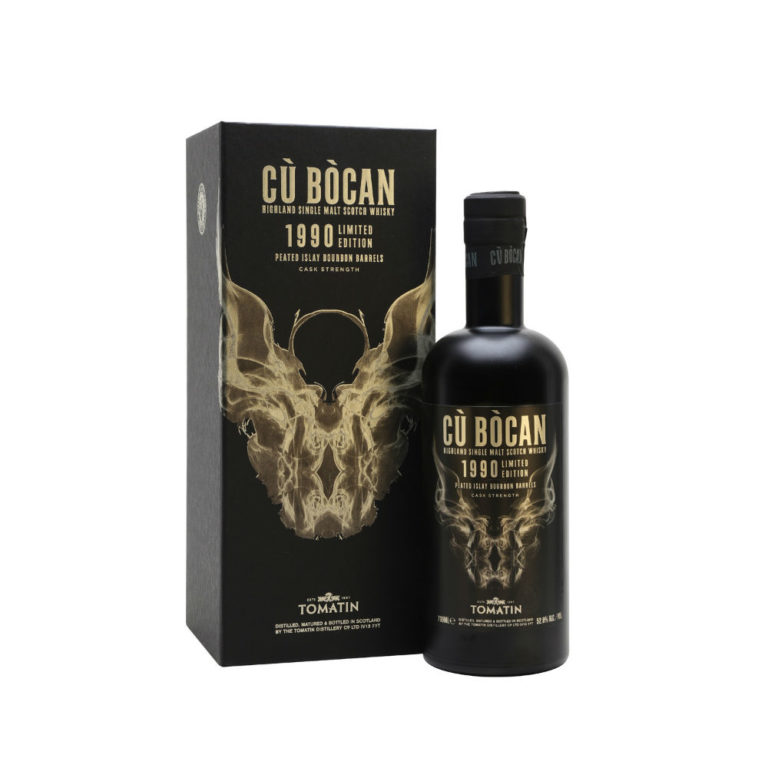 The Tomatin Cu Bocan has become a popular member of the Highland distillery's range over the past few years and this limited edition 2018 release was met with much hype and excitement. Limited to just 1,400 bottles, this 1990 vintage whisky was matured in casks that had previously housed peated Islay spirit, adding a degree of smokiness to this otherwise typical Highland dram. Heather, grassy dunes and a tickle of salt are apparent and the peat smoke lingers in the background. Citrus fruits are also there and, with the addition of a little water, they really open up, as does the smokiness. This is a really warming whisky that comes in a beautifully designed bottle that will stand out among even the most impressive of collections.
Moving on to 2019
Each and every one of these 2018 releases brings its own character and personality to the table and they are all wonderful creations in their own right. Whether you're looking for something that will be the centerpiece of your mantle, or a whisky that will keep you warm through the cold winter months, one of these expressions fits the bill. We'll have some new releases for you in the coming weeks, but for the time being you can't go wrong with one of our favourites from 2018.