According to Whisky Foundation
Independent bottlings are often the most impressive whiskies on your shelf. Bottlers like Gordon and Macphail, Gleann Mór and Cask 88 provide the kind of alternative expressions (in age, maturation type etc.) that we whisky lovers get very excited about. They have an excellent eye when it comes to whisky and what expressions we will nerd out about and that is for one reason only: they too are giant whisky nerds.
So we thought we would take a moment at the end of the year to appreciate some of the independent bottlers out there and the amazing whiskies they have crafted.
What Is An Independent Bottling?
For those that aren't quite up to speed, independent bottlings are different from whiskies from a distillery. The main difference is that independent bottlers are not distilleries. Instead, they are separate companies whose primary function is to buy casks of whisky from distilleries in order to bottle them. They don't have their own mash tuns or washbacks or stills. They do have warehouses for casks and either their own bottling hall or access to a bottling hall.
Take for example Old Pulteney. The Old Pulteney distillery is in Wick in the Scottish Highlands. They have their standard whiskies: Old Pulteney 10, Old Pulteney 12, Old Pulteney 15, Old Pulteney 18 etc.
Cadenheads is an Independent Bottler based in Edinburgh. Over the years they have bought various casks of Old Pulteney and then chosen to bottle them, in whichever way Cadenheads sees fit. That means that they could sell an Old Pulteney 9 or 13 – which you aren't as likely to find from the distillery directly.
A Very Old and Equally Impressive Bottlers.
Definitely the most impressive independent bottling of the year was the world's oldest bottle of single malt to ever be created (click here to read more from Forbes). This bottle was created by Gordon and Macphail and is a bottling of The Glenlivet.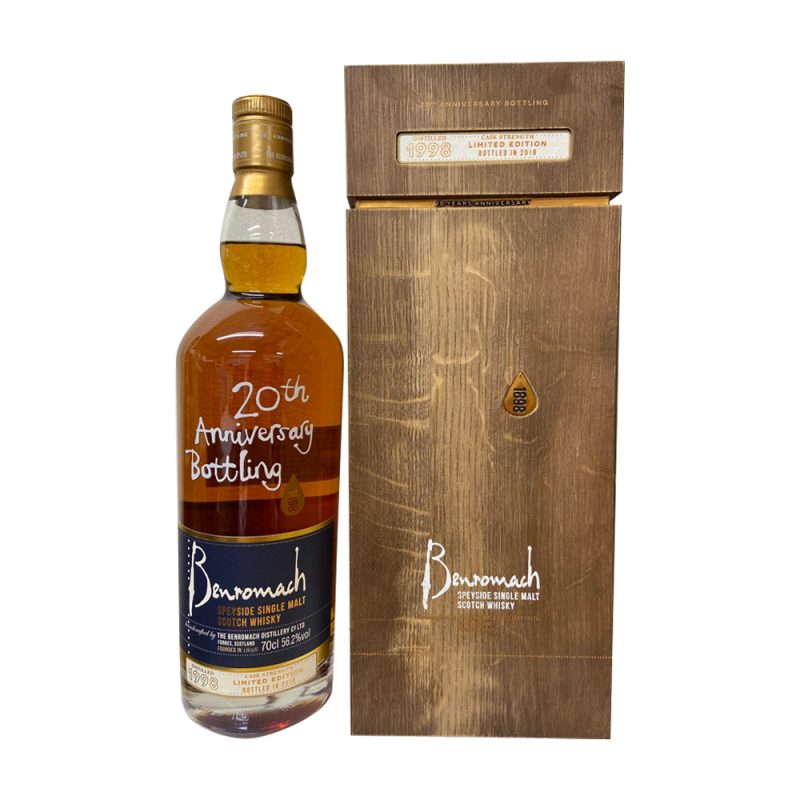 To start, a history of G+M.
Gordon and Macphail are famous for collecting very rare, old and interesting casks. It is often said that they sit on an absolute goldmine of casks; so much so that distilleries sometimes ask to buy back their whisky from the Independent Bottlers.
They began to collect casks around 1915, with founding member John Urquhart soon gaining a reputation as a master in maturation. In the 100+ years since then they have built quite the legacy. Today the company has an amazing array of independent bottlings spanning decades. They also own the distillery Benromach, soon to be joined by sister distillery The Cairn.
You may be thinking: "Hold up! You said that independent bottlers were different from distilleries!"
…and dear reader you would be correct, I did say that. Gordon and Macphail have been so successful at what they do that they have begun to bridge the gap between distilleries and independent bottlers. Very impressive stuff.
Older than McCartney
This bottling has become the jewel in their decades old collection – a Single Malt Scotch that was matured for 80 years. 8 decades. This whisky was laid down before Paul McCartney was even born.
The Independent Bottling, known as Decanter #1, went to auction at Sothebys in October. 
Even better, Gordon and Macphail donated £80,000 that they made from the sale to sustainability and rewilding charity Trees for Life. Now that's a good investment!
Luckily for us we have had access to another stunning Gordon and Macphail IB, a very well-aged Linkwood 40 Year Old >
How to Find a Rare Find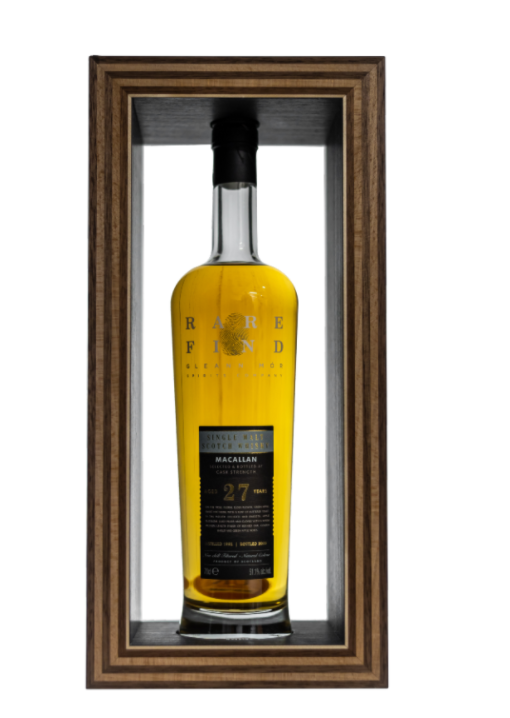 From the old and well established to the lesser known and exciting – our next Independent Bottler that we have been loving this year is Gleann Mór. These guys have a fine and rare collection of whiskies called 'Rare Find' as well as some exciting local Edinburgh and Glasgow based gin collections.
A lovely gentleman named Derek Mair developed this company in 2013. Since then they have been responsible for, we believe, releasing some of the finest rare whiskies to ever come out of Scotland. What we find so admirable is the way that they actively seek out unique casks from distilleries around the country. Derek and the Gleann Mór team analyse hundreds of them before choosing which ones are perfect for creating Independent Bottlings.
These guys are a smaller company based in Edinburgh but with an impressive reach, with stockists from the Scottish Highlands to the south of England. They have a keen eye for the good stuff: they know which whiskies mature best in which casks and when each distillery was producing their best spirit. Don't just take our word for it, they have also won multiple awards at the Scottish Whisky awards.
In general we find these guys a very exciting up-and-coming Independent Bottler – one to watch!
More specifically we were very impressed by their 27 year old Macallan. Mature Macallan are hard to find and this one is worth the discovery. Not only is it a delightful whisky with apple blossom and clove spice dancing on the palate it is also a beautiful bottling with a grand and eye-catching design.
Independent Bottlings That Are A Little Different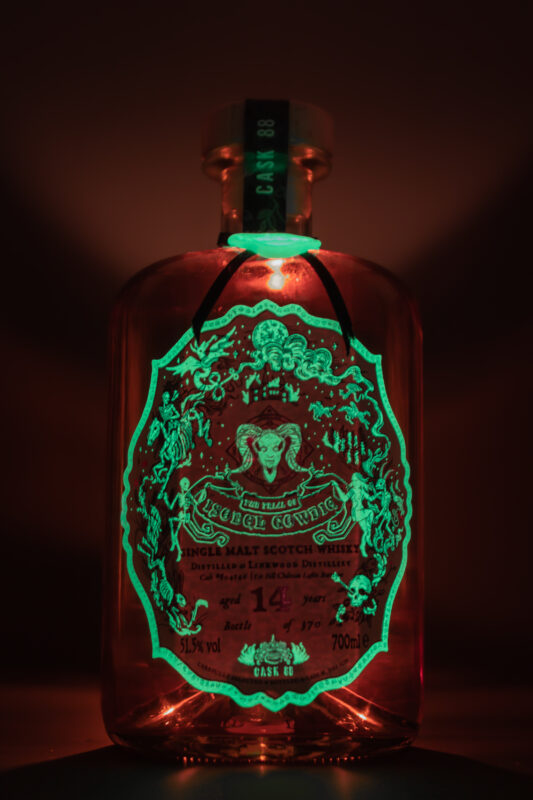 The final independent bottlings that we have been loving are those that come from Cask 88. These guys are an entirely online independent bottlers and cask specialists. If you are interested in buying a cask for yourself then these guys will take you through the process, from procurement to storage – they have their own warehouse.
Their independent bottlings tend to be a little out there. They often hire up-and-coming artists for their designs and take inspiration from history and legends, putting a new twist on old stories. Their most popular series so far is The Folklore Series: rare expressions from legendary distilleries dressed in tales from Scottish mythical history.
The latest and last bottling in this series was the Springbank 21 'The Boobrie', a bird-like creature who stalks prey on the Scottish West Coast. Iconic whisky with a very unique design.
However probably the most unique design we saw this year was their witch bottling. This was a delightful Linkwood 14 in a gothic, ornate bottling that had GLOW-IN-THE-DARK features. A prime example of an Independent Bottling and a design feature that traditional expressions would be very unlikely to try out.