In some circles, the mere mention of whisky cocktails can spark furious debate.
As the Scottish proverb goes – there are two things a Highlander likes naked, and one of them is malt whisky.
Quite rightly, many whisky drinkers feel that whisky cocktails drown out the flavour of the whiskies, stunting the flavours on the palate and replacing the nose and finish with saccharine sweetness.
However, we can't help but feel that a little bit of the animosity toward whisky cocktails comes from the idea that whisky isn't something to be enjoyed casually. It's something to be studied and appreciated. It takes skill, knowledge and learning to appreciate a good whisky.
And, as we've discussed before, the way that many whisky drinkers discuss whisky can – sometimes intentionally, sometimes unintentionally – come across as a little superior. Craft beers, wines and gins can all be enjoyed casually – with perhaps a few observations ('this is quite a hoppy ale') but whisky drinking always requires in-depth analysis. To do otherwise might let others think that you don't know your onions about the water of life.
But that shouldn't be the case.
Whisky is a thing of wonder. Whisky is complex, challenging and delightful. But it's hardly something you can casually sip on a summer's afternoon. Very rarely have we ever sipped a whisky and found it light and refreshing.
Even if you only consider the possibility of a drinking a whisky cocktail from practical perspective, a dram of whisky isn't going to last very long if you're stuck in conversation with a stranger and taking sips to make those pauses less awkward.
A whisky cocktail, on the other hand, does.
That said, we don't want anybody ruining a perfectly decent whisky by throwing it in with some brown sugar, angostura bitters, soda water and a lump of orange. (Don Draper, we're looking at you here. Soda water in an Old Fashioned – seriously?)
As whisky drinkers, whisky lovers and – dare we say it – whisky connoisseurs, we want whisky cocktails that celebrate the brilliance of whisky, not mask and erase that brilliance with harsh citruses or sickly-sweet flavours.
So that's what we've put together. Here are three whisky cocktails that have been designed to accentuate the whisky they use, not mask, overpower or ruin it. Plus, we've made sure that they don't require hours of fussy preparation (because nobody's got time for that).
Whisky cocktails for whisky lovers
 The Rusty Nail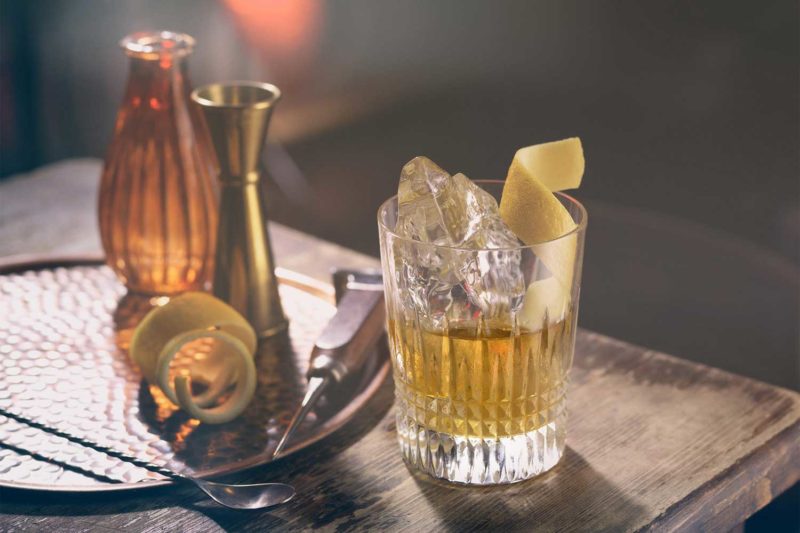 A cocktail that celebrates the complexity of scotch, mixes it with a scotch-based liqueur and is almost impossible to mess up? Count us in.
Grab yourself a decent quality Scotch – a smokey, peaty single malt, for example, mixes nicely with the sweetness of the Drambuie – and mix it with Drambuie (or, if you're feeling fancy, a Single Malt Island Liqueur) with a ratio of four parts Scotch to one part Drambuie. Pour over ice and drink. That's all there is to it.
(Some people swear by a 2:1 ratio of Scotch to Drambuie, but we find that too sweet. But this cocktail is impossible to mess up. Too sweet? Add more Scotch. Too Scotchy? Add more Drambuie. Easy.)
Penicillin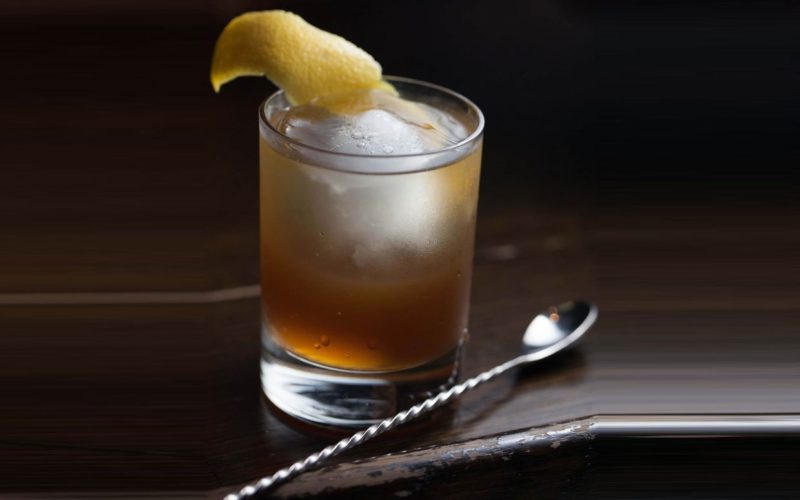 The penicillin takes the warm combination of honey, lemon and ginger usually associated with curing a common cold and whacks a decent helping of Scotch in there. Once it's all muddled together, it's topped with a nice drop of Islay malt to give it a distinctly malty nose. Oh yes.
Quick note: the original recipe calls for you to make a ginger and honey syrup. If that's your thing, go ahead, but we're going to muddle the ginger in and strain for ease and time-saving purposes. You'll still have to make a honey syrup, but that only takes a few minutes, tops.
Ready to make it? Right, let's go.
Grab yourself a shaker and muddle together three decent slices of fresh ginger with 20ml of honey syrup (just mix equal parts honey and boiling water and mix until combined. Whack in the fridge and let cool) and 20ml of lemon juice.
Make sure the ginger is properly mashed up and then add 60ml of a decent quality Scotch. (You can use a blend here if you like, but make sure that it is a least slightly peaty.) Strain the cocktail and pour over an ice cube or two into a rock glass.
Now comes the best part. Take a decent single malt – preferable an Islay – and pour 8ml over the back of a bar spoon (a teaspoon will do nicely, too) so that the whisky sits on top of the cocktail and you get the nice Islay notes on the nose.
Black Sabbath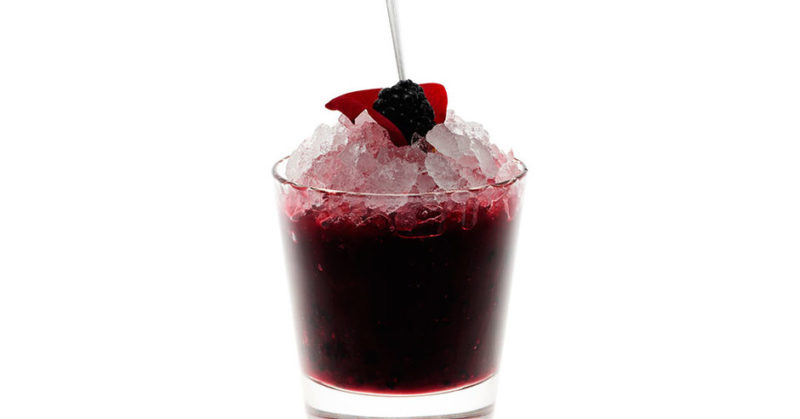 Alex Smith, the creator of this cocktail, is a mixologist with a no fear attitude. His cocktails are often experimental, unexpected and – on paper, at least – unusual.
This cocktail – named after the heavy metal band – is a cocktail of intensity and depth. It combines Laphroaig (it was made for a Laphroaig competition) with Averna Amaro (an Italian liqueur produced using an ancient recipe made of herbs, passed down from generation to generation since 1868), absinthe and orange bitters.
It might sound a bit crazy, but the herbal notes of the Averna Amaro and absinthe pair very nicely with the peaty smokiness of the Scotch.
To make it, just throw 60ml of Scotch (a Laphroaig would be perfect), 30ml of Averna Amaro, 4 dashes of Absinthe and 2 dashes of orange bitters into a shaker. Give it a stir, strain it, pour it and enjoy.
Have you got a go-to Scotch cocktail that you use to calm down all of the whisky cocktail nay-sayers? What is it? Let us know your favourite whisky cocktails in the comments or on social media.