Today we are going to take a step back from the world of indie whisky and instead delve into the indie rum world, in particular, a bottler that has grabbed the attention of rum fans, critics and, well, us – Rum Nation.
Rum Nation is an indie bottler of fine rums from across the Caribbean and beyond. They take pride in sourcing only the best rum available and making it accessible to fans of the drink around the world.
The story so far
It all began in 1990 when Fabio Rossi (the founder of world renowned indie bottler Wilson & Morgan) spotted barrels of rum maturing in the warehouses of whisky brokers that he was visiting in Scotland.
Why would whisky brokers be storing old rum barrels such as these?
Well, they were sent from British colonies to the UK so that they could mature in a damper climate, allowing them to progress at a much slower pace, one that would allow distillers to have much more control over the spirit.
Anyway, Rossi tasted these rums and was fascinated by them. But there was an issue.
"The main problem was that at that time I didn't know anything about rum." – Fabio Rossi
Not ideal.
He decided to spend his time launching Wilson & Morgan (if you know indie bottling you'll know just how successful this venture was for him), but the rum tasting that he had experienced stuck with him and he always had a niggling desire to act on it.
An education in rum
He knew that if he was ever going to be able to take his new-found love for this spirit to another level, he would first have to learn the ins and outs of the drink. To do this, he turned to a legend – the late great Silvano Samaroli.
Samaroli was already huge in the whisky industry at the time, having independently bottled and released many incredible expressions (most of which were cask strength, his favourite!) that had been praised by critics from all corners of the globe.
Samaroli offered Rossi his advice on the rum industry and taught him much of what he needed to know with regards to the different styles and bottles on the market.
He would have told him of Jamaican rum and Cuban rum, rum from Trinidad and Guyana.
He would also have discussed the different ways to produce it, age it and store it.
Rossi took all of this on board and set about exploring the world of rum.
Rum Nation was born
He took his first step into bottling and selling the spirit soon after, but he was keen to keep this venture entirely separate from Wilson & Morgan and so, Rum Nation was born.
The first rums that were released were "single provenance" bottles – named after the country of their origin rather than the distillery in which they were created. A rather exciting addition was that each bottle featured a postal stamp of the same country on the front (we're happy to say that this still happens today).
In more recent times Rum Nation has begun to release an increasing number of specially selected small batch rare rums. These often come from just one or two casks and their numbers are very limited.
Many of the bottles in this series are labelled with the distillery of origin rather than the country, but thankfully they still feature the nifty postage stamp on the front.
A real success
Rossi's venture into the world of rum has been a truly successful one, with fans of the spirit everywhere starting to take a keen interest in the bottles, and with good reason, they are really quite nice (we'll get on to this in a minute).
Rossi deserves the utmost plaudits for Rum Nation (based on the fact that we now get to enjoy this deliciousness) and we are sure glad that his tasting experience in a Scottish whisky warehouse gave him the thirst for this venture (and rum in general) all those years ago.
But we should not forget Samaroli's role in all of this, without his wisdom and expertise (which he was more than happy to pass on to Rossi) the whole thing might not have been possible.
Our Favourites
Now we'll take a quick look at our favourites from Rum Nation. Here they are: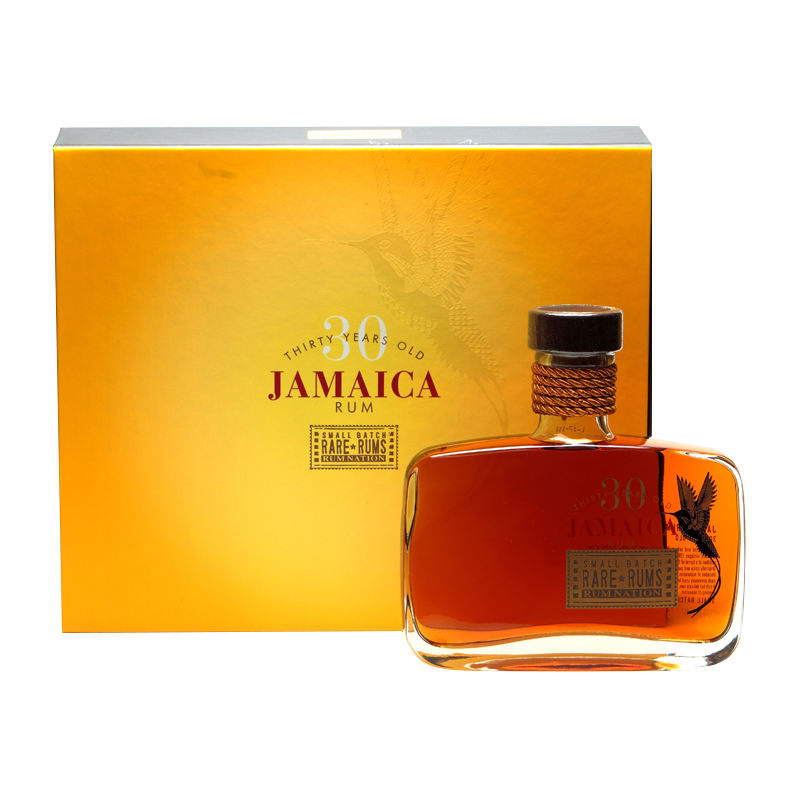 This elegant looking little beauty is a single provenance bottle with a beautiful golden amber colour. Jamaica has alternating intense rainfalls and sunshine, which facilitates the growth of some of the best sugarcane in the world and it has been put to fine use here. This is a unique 30 year old gem from the rare rum series. It's very limited and very old.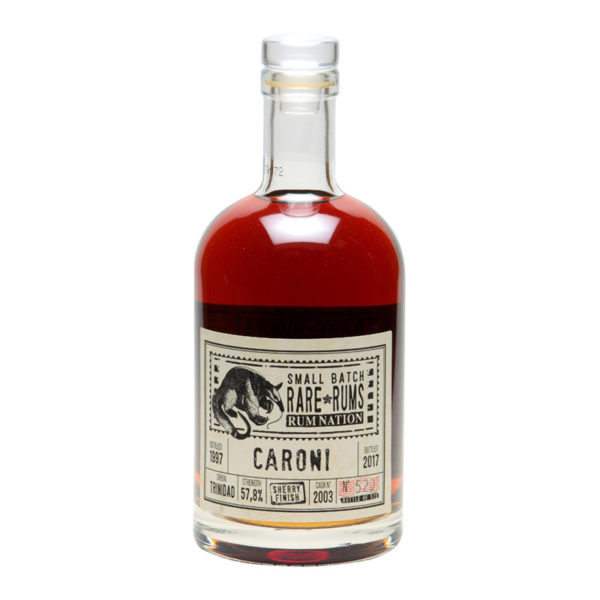 This Sherry finished rum is lighter than most other rums produced at the Caroni distillery, in Trinidad. It exhibits a well-defined sweetness, through notes of vanilla and oak, alongside rich fruits and a lingering peppery hint that adds a nice surprise at the end.
If you're looking for something sweet with a fantastic range of notes and depth of flavour, this Caroni is where it's at.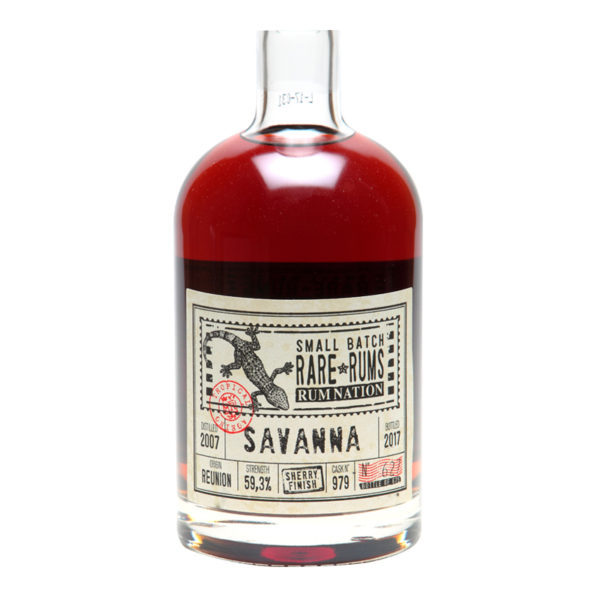 Another Jamaican rum that is full, chewy and bursting with a range of flavoursome notes. We can tell that the Sherry cask has had a profound impact on this spirit as it brings dark chocolate, rich fruits, raisins and coffee to the nose. The palate compliments this perfectly with caramel, dates and hints of fudge. A peppery finish tops it off.
This baby could be drank as a dessert and you certainly wouldn't feel let down. An amazing creation.
Samaroli imagine credit: https://scotchwhisky.com/magazine/in-depth/12939/obituary-silvano-samaroli-1939-2017/