Independently bottled whisky is a world unto itself. Filled with single cask, cask strength, limited edition and uniquely matured and finished expressions, it is a place for whisky drinkers to come and get something out of the ordinary, something that stands apart and, quite often, something that there are very little of in the world.
Whisky drinkers are starting to recognise this branch of the whisky industry for what it is, and independent bottlers, collectors, connoisseurs, and simpletons like myself, are benefitting from the growth being experienced in the indie bottling world, but it hasn't always been this way.
Bottlers have had to struggle for recognition, doing battle with the hundreds of official expressions released by distilleries each year. Conquering a market that is dominated by single malt whisky producing distilleries, many of which are owned by a small number of huge conglomerates with enormous marketing teams behind them, is not an easy task, but the indies are getting there!
This is the story of their rise and what we should be looking out for in the years to come.
What is an independent bottler?
When it comes to whisky, there are two mains types of bottles available on the market – OBs and IBs.
The former refers to official bottlings – whiskies that have been distilled, matured, bottled and released by the distillery themselves. These range from the bottles found on supermarket shelves to the many rarer and more expensive expressions available from the distillery shops or at specialist whisky boutiques around the country.
IBs on the other hand are independent bottlings. These are whiskies that have been sourced, selected and bottled by independent companies to be sold under their own label. These whisky gurus take the time to build strong relationships with distilleries around the country, granting them access to warehouses where they will taste masses of different casks before deciding on the ones that are right for them.
There are no real rules or guidelines when it comes to bottling their chosen spirit (outwith the more general SWA regulations). Some like to buy matured whisky and bottle it at cask strength, while others opt to apply finishes. Some (the brave and very knowledgeable among them) may even purchase new make spirit and mature it themselves in the wood of their choice.
This freedom gives bottlers the opportunity to showcase their knowledge and talent through expressions that, while sporting a distillery's name, actually taste unique and have their own characteristics and flavour compounds when compared to the official bottlings released by the same distillery.
The changing face of Indies
While indie bottlers still operate in much the same way as they always have with regards to cask selection, the changing perception of what is possible with a whisky, with regards to finishes, wood management and blending, has made bottlers expand their horizons also.
Traditionally it was all about buying good quality, matured whisky and bottling it at cask strength. These were most often single cask whiskies and they would be marketed as giving the buyer a taste of whisky as it is meant to be – unmodified, pure and true.
It was honest marketing and you still see it used today, but as bottlers studied the art of whisky, they yearned do to more.
As the whisky industry warmed to exotic finishes such as rum, cedar wood, sauterne wine, dessert wine and red wine to name a few, the indie bottlers saw this as an opportunity to make their products stand apart from the crowd.
Queue 'finished' expressions that strayed away from the cask strength norm that we had become so accustomed to tasting.
'Innovation' was the new buzzword in the industry and indies grabbed at it with both hands. Why? It was clear that challenging official bottlings was very difficult and in order to progress and advance their businesses, bottlers had to keep up, or get ahead of the trends.
They began rebranding, starting by taking the term 'indie bottler' a little more literally. Artistic design and labelling started popping up all over the place and younger generations became the new target market. This coincided with stereotypes, such as whisky being an old man's drink, being quashed as hipsters were 'invented', with the water of life as their chosen spirit.
It could be said that it was at this point that whisky lovers around Scotland and beyond really started to stand up and take notice of independent bottlers and their creations. This was partly due to some fantastic marketing and rebranding but really, that just set the ball rolling.
Once consumers started to taste the liquid inside some of these bottles, they realised the opportunity in front of them – they could get a top quality whisky for a fraction of the price of a similarly matured and aged official bottling from the same distillery.
That's not to say every bottler went down this route, with many (such as Gordon & MacPhail) initially choosing to stick to classic practices. But even the ones that didn't refocus experienced a boost, both in consumer confidence in their product and in well-deserved recognition as experts from others in the industry.
What's so good about an indie bottling?
So why is an indie bottling better than an official bottling? Well, it's not. That's not really a claim that has ever been, or can ever be, made. They simply offer more options in a world of spirits that is often distinguished by regional or distillery characteristics.
The range of differing flavours, tastes and, in general, expressions on offer, is enormous in the world of indies. It really is a huge and growing branch of the Scotch industry, in a similar way that Japanese whisky is a huge and growing branch of the whisky industry in general.
While the face of indie bottling has changed and continues to do so, the bread and butter of this section of the whisky industry is still single cask, cask strength expressions.
Finishes, branding and artistic labelling propelled them to popularity but it is the quality and uniqueness of these expressions that kept them there.
What to look out for in the world of indie bottling
The next step in the rise of indie bottlers came when the same companies that had taken innovation and 'indie' to heart looked at building on their new-found success. They decided it was time to start having an even bigger hand in their own releases.
Douglas Laing was one such example and they released a range of blended malts that soared to popularity. Their "Remarkable Blended Malts" range, including Big Peat, Scallywag and Timorous Beastie, played on the characteristics of each whisky region and they were a huge success.
Other bottlers did similar, but there was, and is, still more to come.
So what's next for bottlers? In one word – distilleries.
Gordon & MacPhail were one of the first to realise their dreams of owning their own distillery when they purchased Benromach in 1993 but they were well ahead of their time. Now, some 15 years later, others are following suit.
In 2017, Douglas Laing announced that they were to build a brand new distillery on the banks of the River Clyde in Glasgow, construction is already underway and this week it was revealed it will be named "Clutha" after a local pub that was tragically hit by a helicopter in 2013.
This was followed by Hunter Laing (another bottler owned by members of the same family) announcing that they too would soon have their own distillery, with this one being based in Ardenhoe on Islay.
Exactly what kind of spirit these distilleries will produce is yet unknown but it thought to be mainly single malt for official releases and given the track record of these companies, it's definitely something to get excited about.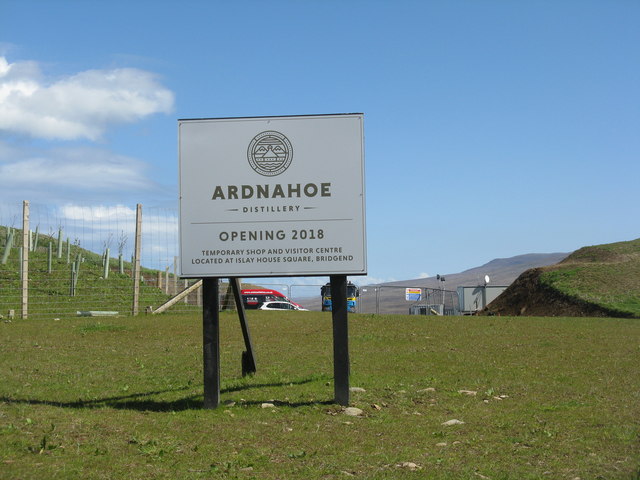 It's clear that bottlers today have big aspirations and plans for their businesses. They seem intent on continuing to innovate and that can only be a good thing for the whisky industry.
If moves like this result in success for those involved, and their liquid receives the backing of whisky-lovers and experts in the industry, it is likely that others will shortly make the same leap.
Indie bottlers made themselves stand apart from the crowd in a bid to get noticed and it worked. Now, as they look to progress further and have more and more input in the expressions they are bottling, the lines between bottler and distillery are becoming increasingly blurred.
One thing is for certain though, as long as there are bottlers, there will be innovative, exciting, rare and unique expressions that stray from the norm. Despite their desire to rise to the top of the industry, it would be a mistake for bottlers to forget where they came from. After all, it's the single cask, cask strength expressions that made them.