No one's happy about it, but we all have to come to terms with it – Summer is drawing to a close and Autumn is just around the corner. It's time to put away the shorts, the sunglasses and the sun cream and make sure we've got our brolly at the ready (particularly if you have hair like mine). Sad times indeed.  
It's not all bad though, there are some things we can enjoy with the change of seasons. We get to walk down the street with the calming sound of crunching leaves under our feet, we get to enjoy a cup of marshmallow and cream stacked hot-chocolate, we get to start planning our Halloween costumes (unless, like me, you leave it to the last minute and, in a moment of panic, end up dressed as your girlfriend) and of course, we get to enjoy some incredible autumnal whiskies.
So, with that in mind, we thought we'd put together a short list of our recommendations for the coming months so that you can join us in making the best out of what is too often a slightly damp and chilly time of year.
So let's get down to it. Here's our five favourite Autumn whiskies. They're warming, cosy and great enjoyed in front of the fire (or from the sneaky hipflask in your pocket at a fireworks display).
Recommendations
Many believe Macallan to be the gold standard of Scotch whisky, and to be honest, it's a claim that's hard to argue against. Over the years they have released countless award-winning expressions and their single cask releases have been snapped up faster than you can say "Please can I have a bottle of your wonderful single cask single malt, Mr Macallan".
This single cask 14 Year Old was distilled in 1990 and then matured in a premium quality sherry cask for 14 years. Macallan always ensure that they use only the finest of casks and this no doubt has a huge impact on the resultant quality of their drams.
In this case, the cask has left flavours of toasted almonds, brown ale, sherried cherries, blackcurrants and a range of warming spices such as cinnamon, nutmeg and hints of cardamom on the spirit.
The flavours combine superbly well, making this whisky well-rounded with a great depth of flavour and a lot to be explored. A perfect warming dram for a chilly autumnal evening.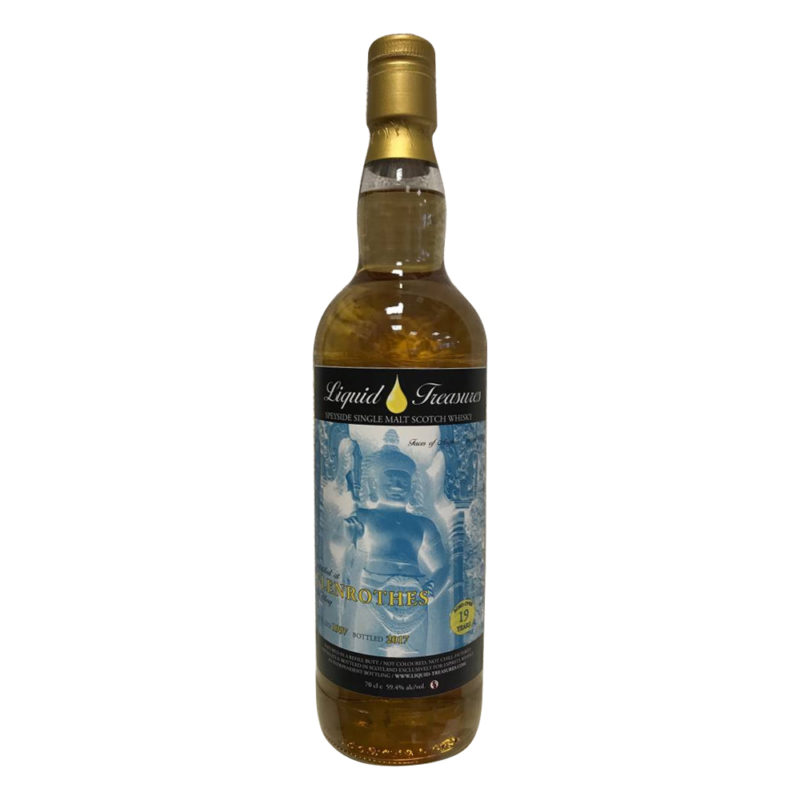 The Glenrothes distillery in Speyside has a record for producing high-quality sherry matured single malt whisky. They take time to source only the best Spanish sherry casks, ensuring that their whiskies receive the full range of the delicious notes that these casks are capable of providing.
They are known for producing some incredible expressions, particularly in the single cask category, each of which is spicy, full-bodied and rich with a slightly oily character.
This 19 Year Old sherry matured whisky provides all of the quality, warmth and depth we have come to expect from the distillery along with hints of cinnamon poached pear and dark hot chocolate. It was created in 1997 and bottled by Liquid Treasures for their popular "Faces of Ankor" series in 2017.
As this is a single cask release, there is very limited availability today, making it collectible as well as delicious.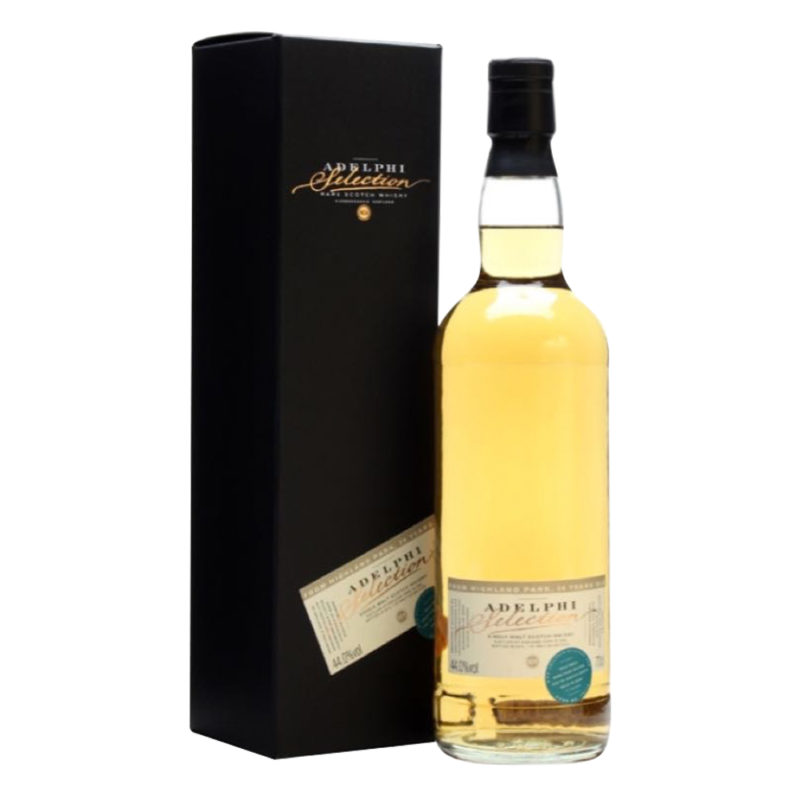 The Highland Park distillery based on the Northern island of Orkney is famous for producing top quality whisky with a heathery, lightly peated character.
This is achieved by cutting their locally sourced peat with heather before using it to heat the kiln and malted barley. As the only Scottish whisky distillery that uses this process, their whiskies have a very unique sense of character.
Expressions from the distillery have won a huge array of awards over the years and they are highly sought after by whisky-lovers, collectors and connoisseurs around the world.
This particular single cask expression was distilled in 1986 and then matured in a refill bourbon cask for 26 years. This has resulted in a relatively oaky malt with flavours of melted chocolate, new leather, fresh fruits and of course, slightly smoky and floral undertones from the peat/heather mix.
A wonderful dram that is perfect for one a cool autumn evening.
The Ben Nevis distillery is situated in the Scottish Highlands in the shadow of Ben Nevis, the largest mountain on the British Isles. It is most famous for producing 10 and 21 year old distillery bottlings but their list of single cask, indie released whiskies is growing and they're receiving well-deserved praise around the world.
This 45 Year Old is the first edition in the promising Scottish Folklore Series. The label features a very cool and artistic representation of Cu-Sith, the murderous hound that is rumoured to have haunted the Highlands for years, terrifying travellers with its deathly bark.
It was matured in a single sherry cask resulting in a rich and full-bodied character that brings sherried dark fruits, dark chocolate, smoking tobacco leaves and a long, spicy finish that lasts 'til your next sip.
This dram really is the dog's cojones and this was proved at the 2018 International Wine & Spirits Competition where it picked up a Gold Medal in the "Highland Single Malt 30-45 Years" category.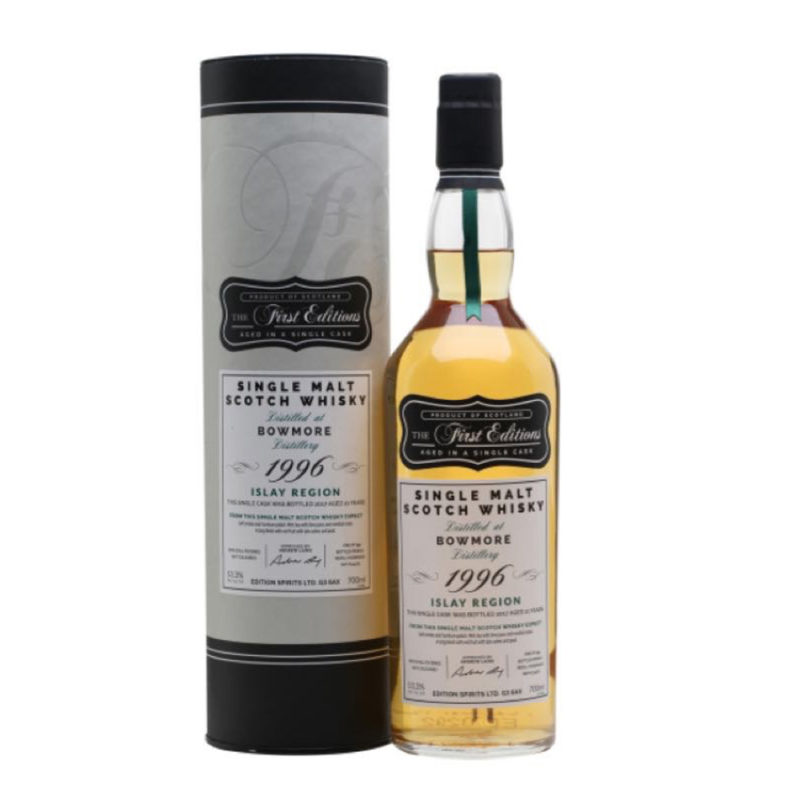 The Bowmore distillery is one of Islay's most popular. They have produced countless numbers of excellent expressions over the years, most of which were matured in ex-bourbon casks, though a small portion of their whisky does go into sherry casks (around 14% according to the ever-so-reliable Wikipedia).
This First Editions bottling is a single cask release bottled by Hunter Laing, one of Scotland's most prominent bottlers. It was matured in a refill hogshead cask that has imparted notes of fresh fruits, charred zest, subtle vanilla and almond milk to name a few. This is all backed up by a whiff of smoke that lasts on the finish.  The whole thing comes together to typify what it means to be an outstanding autumnal dram.
As a single cask whisky, only a limited number of bottles were produced. 196 to be precise. The dram has been incredibly popular since its release and, as a result, it's very hard to get your hands on today.