As ever, we've been working to bring the finest single malt whisky from across Scotland to our Whisky Foundation store, so that you can have access to these beautiful bottles, no matter where you are in the world. Some of these are newer releases, while others are bottles that have become harder and harder to get your hands on over the years due to their limited edition status and delicious flavour compounds.
Macallan 12 Year Old Gran Reserva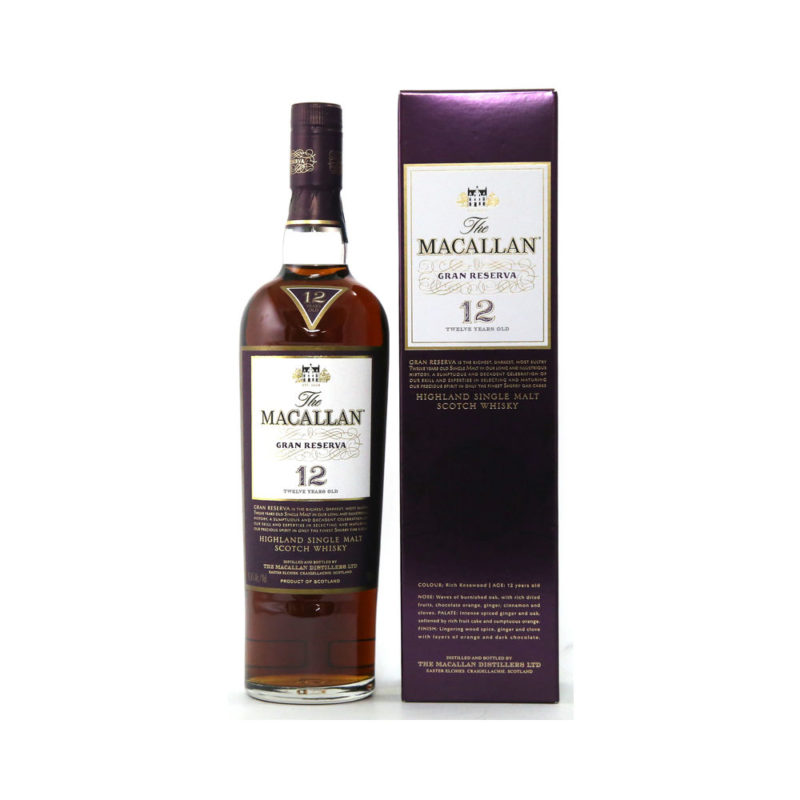 The Macallan 12 Year Old Gran Reserva is one of the richest, darkest and most delicious 12 Year Olds to come out of the hugely famous Speyside distillery. The whisky was created to celebrate the expertise and mastery of the distillery and their dedication to maturing their whisky in only the finest sherry oak casks available. Expect rich and powerful notes of sherried fruits, dark chocolate and a range of spices in this rare and collectable dram. As it was released for the Japanese and Taiwanese markets, this is one that is hard to come by today, making it the perfect addition to any collection.
Laphroaig 25 Year Old Cask Strength (2018)
This enthralling single malt whisky was created on Islay at one of the island's most famous distilleries, the legendary Laphroaig. Carefully crafted spirit has been aged in ex-bourbon casks for a whole 25 years before being bottled at cask strength. This is a dram that brings everything you would expect from Laphroaig and much more thanks to a long maturation period and full  52% cask strength, adding depth, purity and a certain crispness to what's already on offer.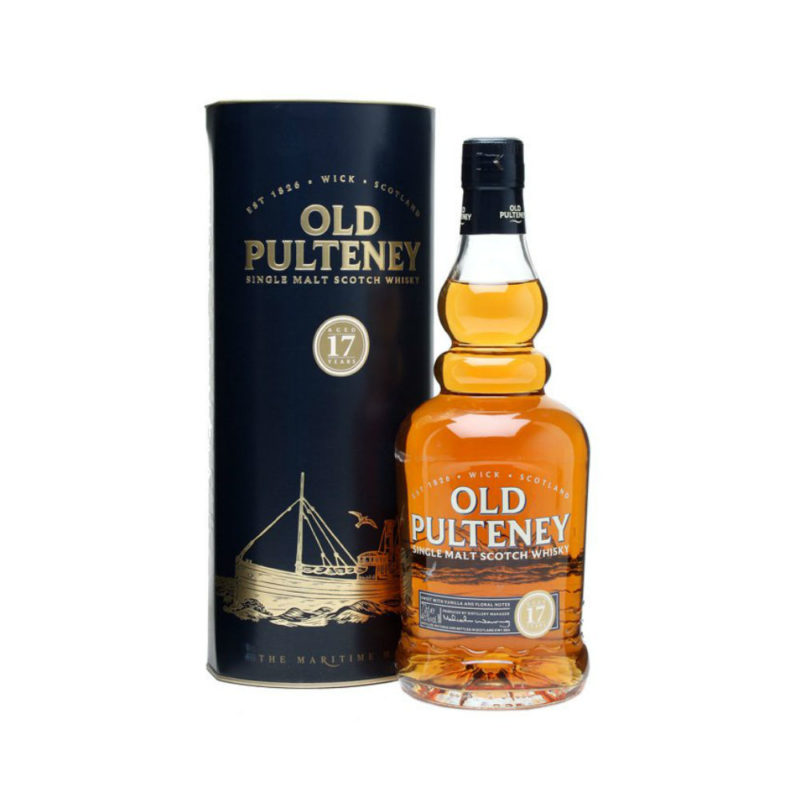 This Old Pulteney 17 Year Old is a wonderful single malt whisky from the popular Highland distillery that is made up of 90% refill Bourbon cask spirit and 10% Oloroso sherry cask spirit. The results are a delicious, complex dram that brings vanilla, butterscotch and light chocolate on the nose followed by some oaky spices and sherried fruits, from the Oloroso whisky, on the palate and finish. An all round delicious dram that will be enjoyed by the beginner and aficionado alike.
Mortlach 16 Year Old Distiller's Dram
The Mortlach 16 Year Old Distiller's Dram sits in the middle of the popular Speyside distillery's range, between their 12 and 20 Year Olds. This one is made from whisky matured in first and refill sherry casks and it brings rich and fruity notes to the table alongside a range of subtle spices and oak. It's an incredibly well-rounded drinking experience that any lover of sherry cask whisky will cherish.
Johnnie Walker Blue Label Japan Exclusive 2019
The Master Blenders at Johnnie Walker have access to an unparalleled 10 million casks of maturing whisky when they come to create their outstanding expressions, but for this Blue Label special edition, only 1 in every 10,000 of them will hold the richness and depth of flavour required to create this sophisticated and intricate release. Each side of this limited edition bottle, released specifically for the Japanese whisky market, features unique and elegant art said to represent Japan, tradition, progress and celebration. It's a wonderfully artistic bottling that we know holds top quality whisky inside.
Balvenie 14 Year Old Peated Triple Cask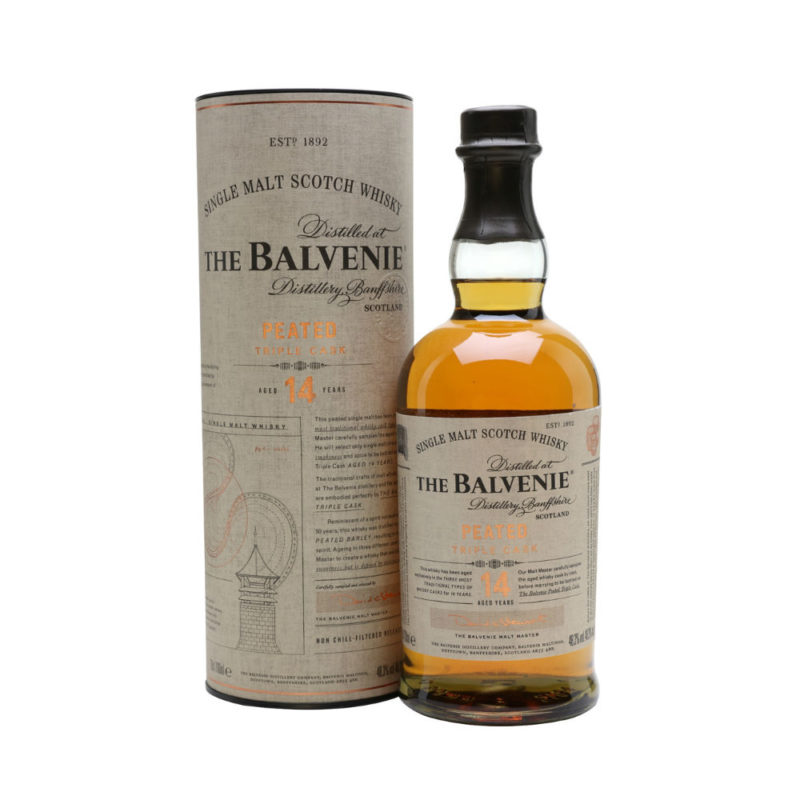 This Balvenie 14 Year Old Peated Triple Cask is a delicious expression carefully crafted by the experts at the popular Speyside distillery. They started experimenting with peated whisky in the early 2000s, and in 2002 Balvenie started their tradition of dedicating one week of every year to distilling whisky with 100% peated barley only. This rather unique process lead to the popular 'peat week' bottlings and this peated triple cask is the latest of them. Honey, citrus fruits and cinnamon spices combine excellently with a gentle whiff of smoke in this moreish and balanced whisky.
This Talisker 25 Year Old is the 2017 release of this amazing Isle of Skye whisky. The liquid inside has been matured in predominantly hogshead casks and it brings an array of delightful fruity notes to the salty, spicy and slightly smoky Talisker spirit. It's a fantastic, well-rounded dram that would be enjoyed by the beginner and aficionados alike.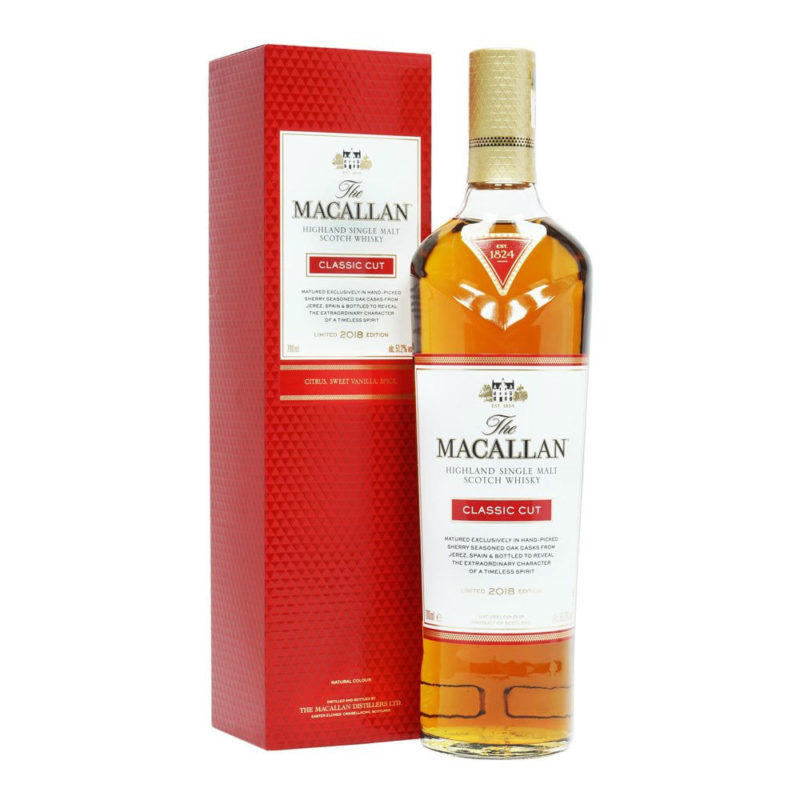 This Macallan Classic Cut 2018 is the latest addition to the popular Classic Cut series. It was matured in carefully selected Oloroso sherry casks made from the finest wood sourced from forests in Jerez, Spain. The wood is then seasoned before being filled with sherry, and then eventually this whisky. The results are a deep, rich and fruity expression that sums up what it means to be an expertly crafted Macallan whisky. Winter berries, dates, sticky toffee and subtle citrus are just a few of the delicious notes on offer here. A fantastic all-round drinking experience.
Keep an Eye on our New Arrivals
That's all for this week, but with new whisky coming in weekly, it's worth keeping an eye on our New Arrivals page. Slainte!