This week we're excited to introduce you to an astounding range of whiskies from one of Scotland's best indie bottlers – one that has a deep-seated passion for rare find expressions and single cask editions – it's Edinburgh's Gleann Mór and their superb Rare Find range.
Founded by Derek Mair, in 2013, Gleann Mór has since been responsible for releasing some of the finest rare whiskies to ever come out of Scotland. They actively seek out unique casks from distilleries around the country, with Derek and his team sampling hundreds of them, and having in-depth discussions on each, before choosing which ones are right for bottling.
From the outset, Gleann Mór have been determined to supply whisky fans the world over with honest, top quality expressions. 'Run-of-the-mill' is not a phrase the bottler is familiar with, instead, excellence, rarity and beauty are the focus. 
The stunning Rare Find Range is the pinnacle of their entire collection, combining exceptional, rare liquid with elegant bottle designs and open fronted boxing that allows you to display the expressions in all of their glory. 
Today, we're introducing you to three of the finest whiskies in the range, with more to come in the weeks that follow. Each of these beauties was expertly crafted and matured for the perfect amount of time, ensuring that each has a delicious, well-balanced array of aromas and flavours, for you to explore. 
Highly limited in nature, they're expected to sell out fast, so grab a bottle while you can.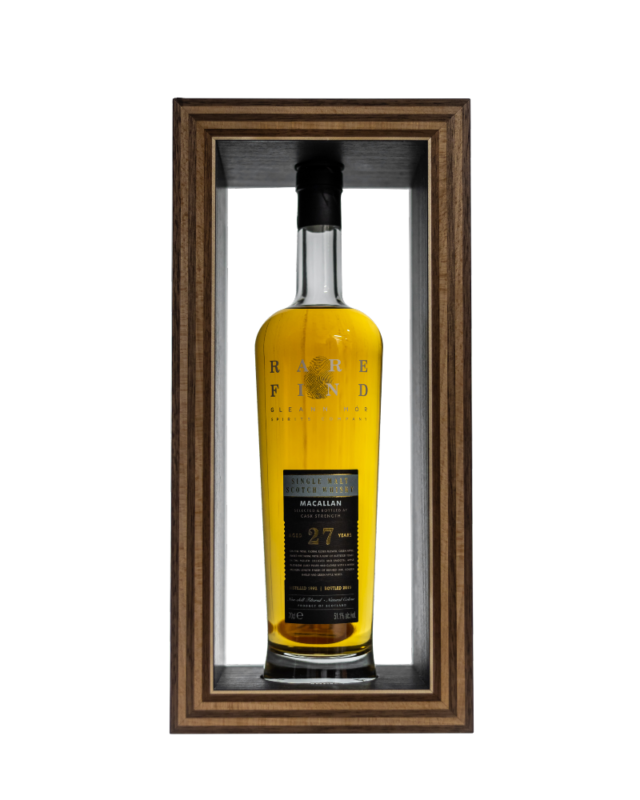 Distilled at the world famous Macallan distillery in 1992, this stunning single cask expression was then matured for a whole 27 years before bottling in 2019. It was created without the use of chill-filtration and artificial colouring and was bottled at cask strength (as is customary with the Rare Fine Range), highlighting the honesty and purity of this mouth-watering single malt. 
It brings elderflower, fresh green apples, sweet nectarines and a hint of buttered toast on the nose, before smooth, delicate flavours of apple blossom, juicy pears and subtle clove spice dance on the palate. The finish is medium-length and brings rich oak, golden barley and more hints of green apple. 
It's a fruity, smooth and moreish dram that tastes as good on the inside as the bottle looks on the outside. Single cask Macallan's like this don't come around very often, and with only 231 bottles produced, they won't last long. 
Distilled at the Tullibardine distillery in the Scottish Highlands in 1993, this fine whisky was then matured for 25 years before bottling in 2018. Much like the Macallan, it's a pure, authentic single malt that has a whole lot for you to explore. 
The nose is beautifully sweet, with salted caramel, sweet biscuit and sugared almonds. The palate follows with lashings of vanilla, caramelised banana, creme anglaise, pine nuts and freshly cut oak. The finish tops off the memorable experience with oak spice, more vanilla and salted pecans. The notes blend and combine seamlessly from start to finish, with one opening the door for the next. 
This one will have you coming back to pour another dram before long. 
Only 260 bottles produced.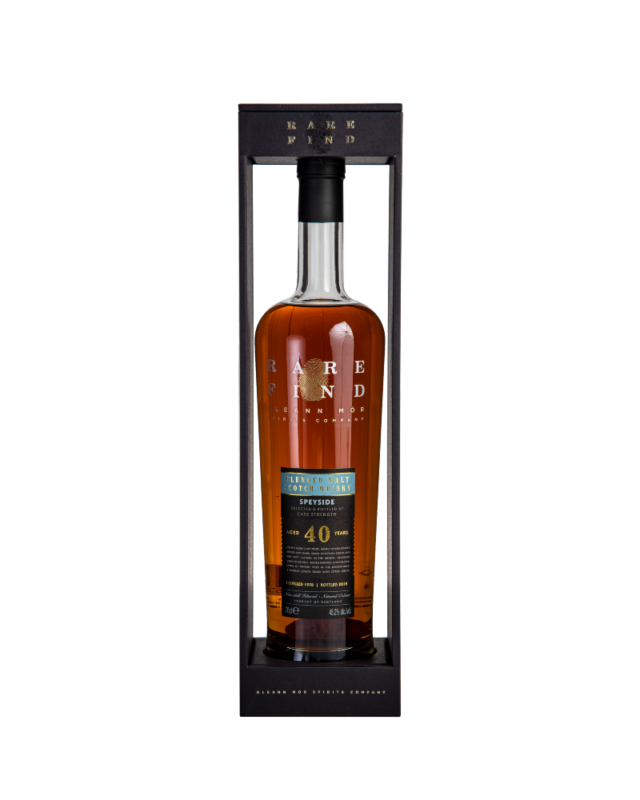 This expression is utterly outstanding and really highlights the knowledge and expertise of those working at Gleann Mor. Creating a blend is no mean feat, but creating a premium blend like this is a whole different ball-game altogether. 
Created from a superb range of Speyside malt whiskies distilled in 1978, this fine blend was then matured for 40 whole years before being bottled in 2018 and it delivers on the nose, palate and finish, providing a drinking experience to remember for a lifetime along the way.
On the nose it brings juicy fruit, gently spiced stewed apples and pears, sweet demerara sugar and new leather, before the palate follows with candied orange, salted caramel, sweet chocolates and gentle hints of peppery spice. The medium finish brings things to a close with another burst of citrus fruits. 
Not only is this one of the finest blended whiskies we have ever tried, but it also easily rivals our favourite single malt expressions in terms of depth, balance and all-round drinking experience. 
Much like the rest of the Rare Find Range, it's highly limited in number, with just 140 cask strength bottles produced. 
Try Gleann Mór Whisky Today
Gleann Mór are one of Scotland's fastest rising indie bottlers who have already picked up a number of awards for their efforts. It's likely that we'll be seeing much more of them in the near future, as their popularity continues to soar among whisky enthusiasts and aficionados alike. 
If you haven't got a taste of their whiskies yet, we'd highly recommend doing so – you're sure to fall in love, just as we did. 
To find out more about Gleann Mór, visit there website by clicking here.