This week we're excited to welcome a fantastic new range of whiskies into our store from one of the fastest rising overseas indie bottlers – Single & Single Whisky.
Founded in South Africa in the mid-2000s by entrepreneur and whisky-lover, Yossi Schwartz, Single & Single have since released some truly incredible expressions from some of Scotland's best distilleries. 
Schwartz and his team have clearly been very careful when it comes to cask selection, tasting a plethora of different samples before deciding on the ones that were right for them. This has resulted in their single cask releases being of the highest quality, with a whole array of incredible aromas and flavours on offer, and stunning label designs to match. 
Today, we're excited to welcome the Single & Single Whisky range onto Whisky Foundation, the home of indie bottling, giving our loyal fans and customers the chance to get their hands on these expertly crafted drams. 
Without further ado, let's take a look at the bottles so that you have an idea of what to expect from each. One thing's for sure, no matter which whisky you pick, you won't be disappointed.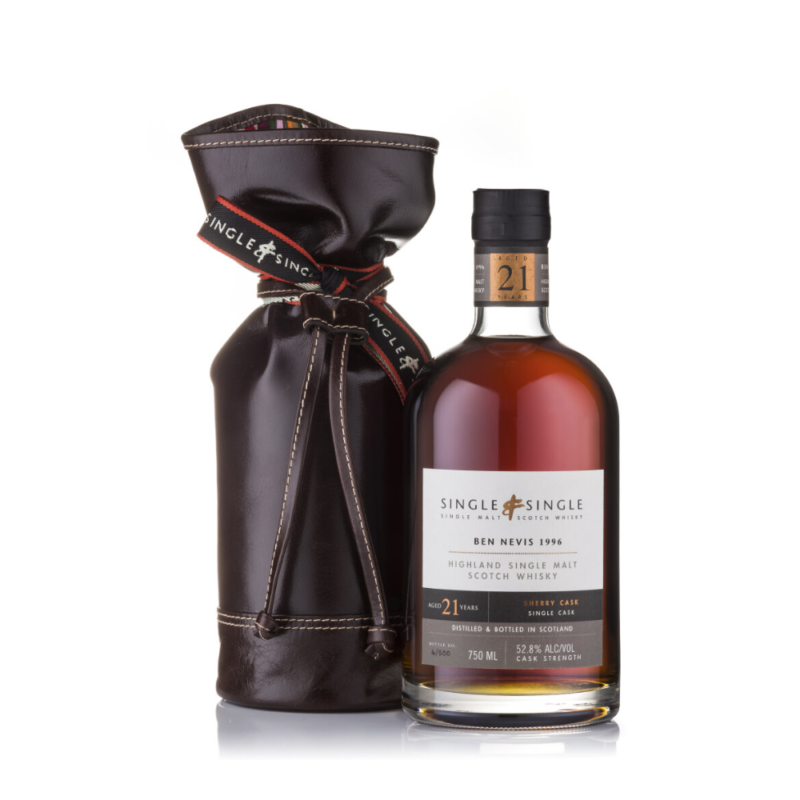 This stunning Ben Nevis 21 Year Old is the pinnacle of the Single & Single Whisky range. Distilled at the famous Highland distillery in 1996, it was then laid to mature in a single sherry cask before being bottled in 2017 at 52.8%. 
The colour is incredibly dark in appearance and the nose brings a thick blast of raisins, sultanas, fruitcake and stewed prunes, before the sherry takes hold on the palate, releasing a velvety mix of dark chocolate and blackcurrants that continue on forever, unwilling to fade away.
It's an astounding expression that lovers of sherry cask whisky will simply adore. It comes packaged in an elegant bottle that fits snugly inside a classy brown leather bag and with only 500 bottles produced, it's highly limited in numbers. 
If you want something that will tantalise the nose and palate, stand out in your whisky cabinet and impress your friends – this is the bottle for you.
Pre-Order Today. Shipping Mid-May. 
Distilled at Islay's famous Bunnahabhain distillery in 2002, this excellent 17 Year Old was then matured in a top quality American Oak Cask before being bottled at 54% in 2020. 
It's a rich, fruity dram that has plenty to explore, including aromas of toffee sauce and milk chocolate before fresh seasonal raspberries, dessert cream and hints of salted caramel make themselves known on the palate.
At Whisky Foundation, we love Bunnahabhain whisky and this is without doubt one of the best we've tried. With only 197 bottles produced, it's unique, delicious and collectable.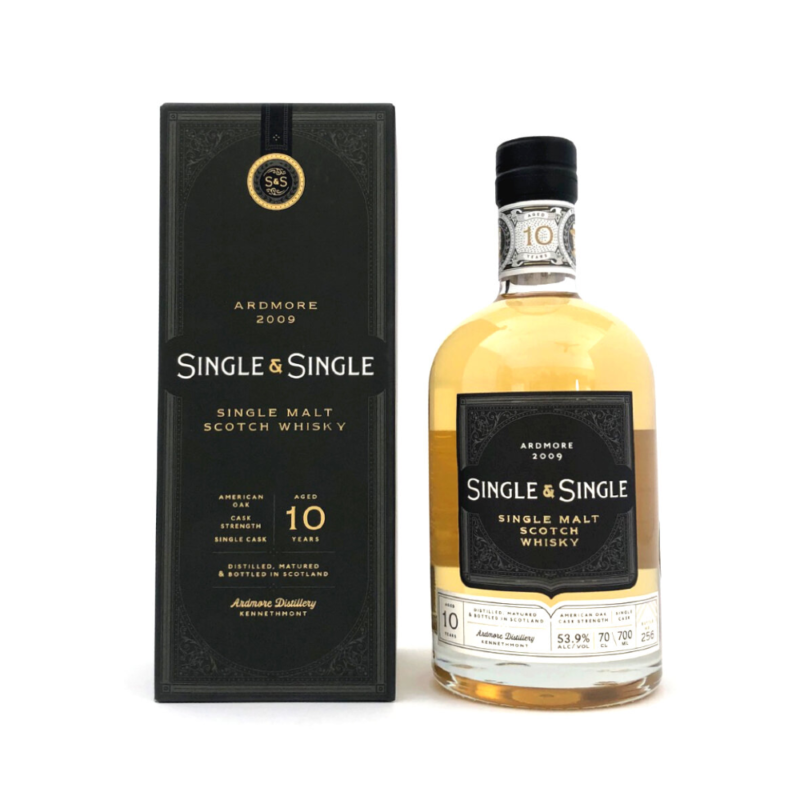 Distilled at the famous Ardmore distillery in the Scottish Highlands, this awe-inspiring whisky was then laid to mature in an American Oak Cask before being bottled at 53.9% in 2020. 
Ardmore whisky tends to be earthy, fruity and slightly smoky and this expression brings all of that and much more. Delicate hints of smoke, vanilla and sweet nectarines are apparent on the nose, before fresh fruit, more smoke, citrus and hints of wood, a drizzle of honey and a dash of salt appear on the palate. The finish is long and sweet, with toffee and gentle vanilla lingering for some time.
If you're a fan of sweeter whiskies that bring a little kick of smoke to your glass, you can't go wrong with this one. 
With only 257 bottles produced, quantities are highly limited.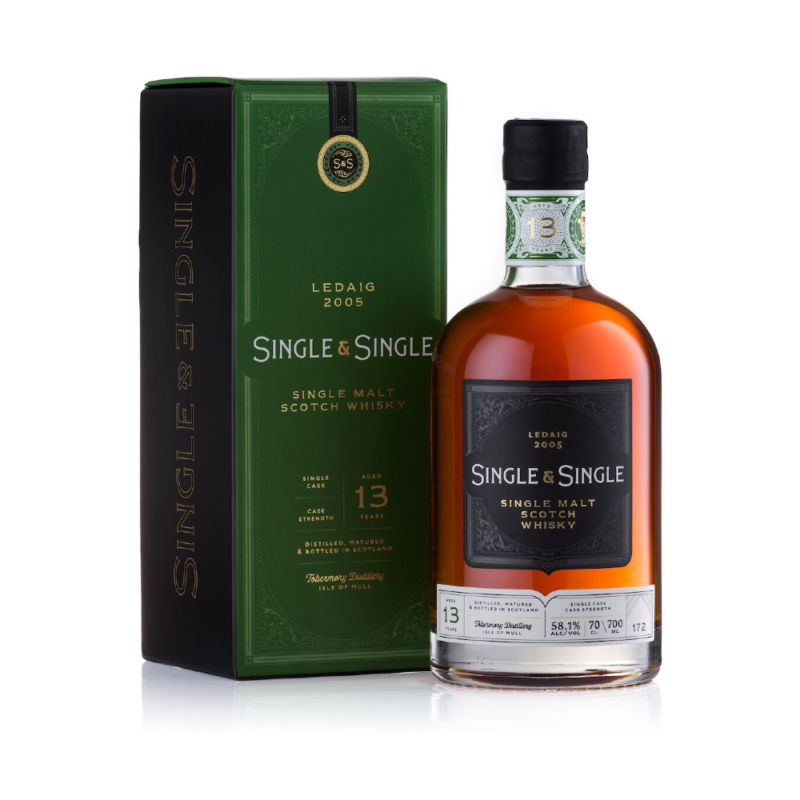 Ledaig is the brand-name under which peated whiskies distilled at the Tobermory distillery are released. They have become huge fan favourites in recent years, with their smoky, spicy and complex range of aromas and flavours giving whisky-lovers a lot to explore. This 13 Year Old is one of the best we've tried.
Distilled on the Isle of Mull in 2005, it was then laid to mature for 13 years, including a finishing period in a quality sherry cask. The maturing process has had profound effects on the whisky, bringing sweet campfire aromas that envelop the nose, before a fiery crackle of honey and dark chocolate dance across the tongue and leave long waves of dried herb and black pepper that vanish with a puff of smoke.
Just 640 bottles of this beauty were produced, so if you're a fan of Ledaig whisky, or you want to fall in love with something new, it's worth adding this to your whisky cabinet while you can. A real delight.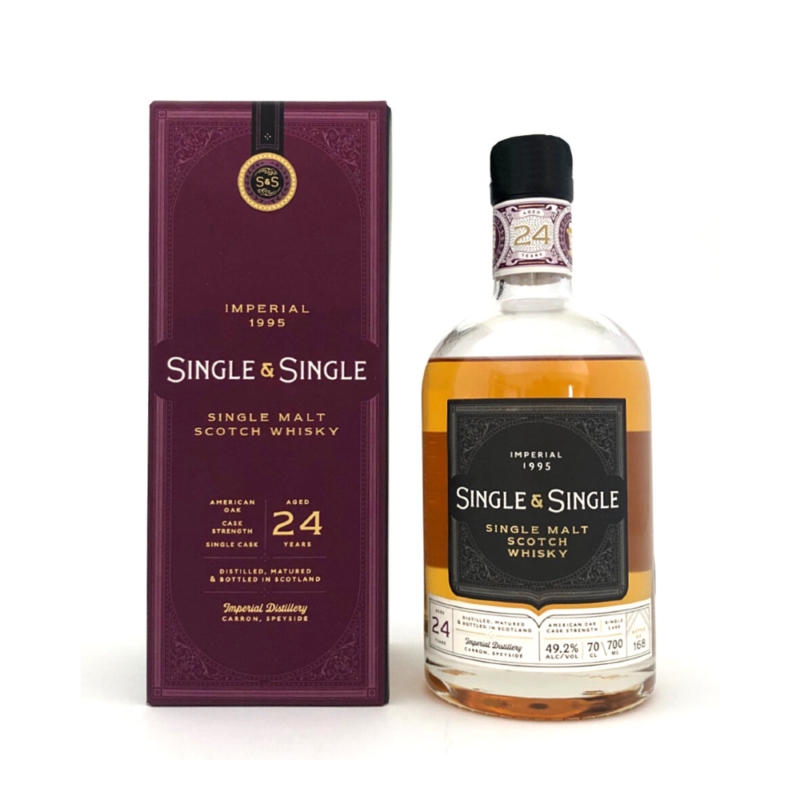 The Imperial Distillery was a Chivas Regal owned facility in Scotland's Speyside region. They produced a fruity, complex variety of single malt, but only managed to release one official bottling, in the mid-1990s, before being mothballed in 2013. Today, any whisky distilled there is highly sought after and collectable.
This 24 Year Old was distilled in 1995 and matured in an American Oak Cask before being bottled at 49.2% in 2020. 
It's a fruity and sweet expression that brings honey, spices and tropical fruits on the nose, raisins, a deep, complex mix of milk chocolates and orange peel on the palate, and a creamy finish.
It's a unique and tasty dram from a distillery that most whisky-lovers will never have had the opportunity to try. With only 204 bottles produced, it's a rare, collectable and truly mouth-watering expression.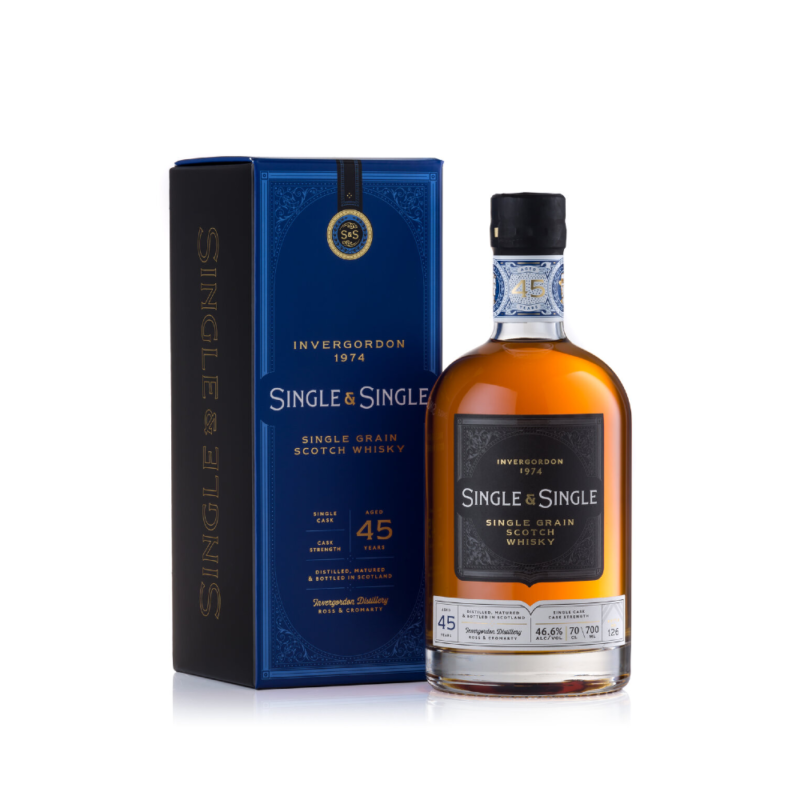 If you've never tried single grain whisky, well, you're missing out! 
The Invergordon distillery, in the Scottish Highlands, has been producing grain whisky since way back in 1959 and they have become masters of their craft, creating some of the finest single grain expressions of all time in the process.
This 45 Year Old is one of those. Distilled in 1974 and matured for a whole 45 years, including a finishing period in a sherry cask, it's a top quality whisky that delights the nose and palate in so many ways.
A sublime explosion of caramel fudge and red berry aromas announce themselves from deep within a pervasive sugariness, before the palate is treated to syrupy honeycomb, liquorice, marzipan and invigorating spices. Then, sweet heavens –  an ever evolving, perfectly balanced, oak-infused finish.
This is one of the finest single grain expressions that we've been lucky enough to get our gums around and we highly recommend giving it a go. With only 150 bottles produced, you best act fast before they're all gone. 
Enjoy Single & Single Whisky
We're absolutely delighted to be able to welcome Single & Single Whisky on to Whisky Foundation and we hope that you enjoy the expressions as much as we do. The bottler is really making a name for itself with the delightful drams in their range and we're super excited to see what else they come up with in the near future. 
For now, pick a bottle or two that you'd love to have in your collection and we'll deliver them direct to your door, wherever you are in the world.