Portugal – oh troubled nation of beaches and wine – what will happen next? When Portugal was taken off of the 'No Go' list seats on planes sold faster than limited edition Springbanks.  As a whisky drinker I particularly treasured this news.
Why? Well, whisky and port – Scotland and Portugal – overlap in interesting and often delicious ways. In fact, they have a history that has woven together throughout the years; meeting and parting on the rising and falling Atlantic waves.
The Brits Have Been Travelling to Portugal for Years
Trade routes and exchange of goods often led the Portuguese and the Scottish to rub shoulders and form lasting friendships. Let's take the port brand Sandeman as a well known example. No sponsorship here by the way, I just think the man in the cape and hat is a memorable case in point.
Sandeman now base themselves in Portugal, with various cellars and even a hotel in the Douro region but the company was actually started by their namesake George Sandeman, a Scottish cabinet maker. The story goes that, like many famous entrepreneurs, he asked for a loan from his dad in order to start his business. He would begin as a wine merchant in London. It wasn't quite a small loan of a million dollars, it was £350, but it seemed to do the trick. His business met great success as he imported the finest wines from Iberia. In fact, the Sandeman company now claims that George even managed to invent branding in this time as he literally began to brand his casks of wine with a hot iron.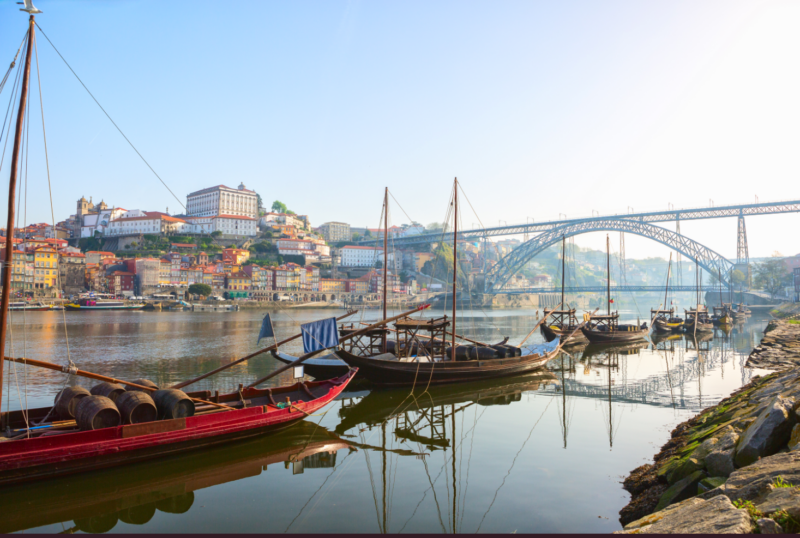 Despite the Little Emperors…
It wasn't easy to have a new business at the turn of the 19th century. The fallout from the French Revolution – "off with their heads!" – rolled into Napoleon going about hassling most of Europe, including holding Portugal to ransom. Global business isn't easy when a little Emperor is throwing his weight about, yet if you go to Porto and cross the magnificent double-decker bridge over the Douro river you will find the Sandeman house with that very Scottish name.
Despite the odds, his business model based on a continuous relationship between Scotland and Portugal survived and thrived. Wandering through this area of Porto, known as Gaia, you may notice that many of the port houses have familiar names. You may even discover a kind of sandwich made of beans, sausage and eggs and think "wow this seems very…British?"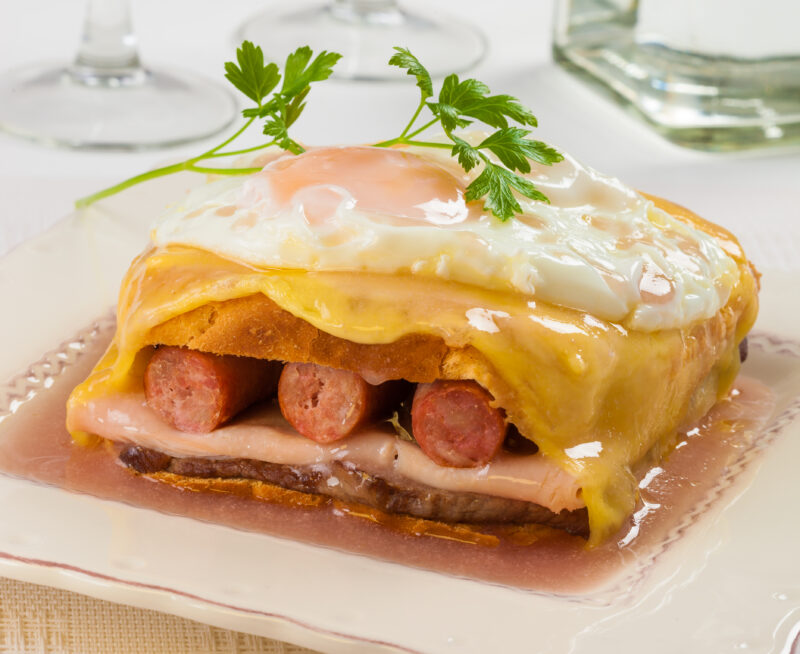 This piece of greenery doesn't fool me! A Francesinha sandwich is a spicy English Breakfast with ham. The Portuguese and the British have a shared love of fatty foods and rich wines that goes all the way back to the 19th century! 
When Port Meets Whisky My Tastebuds Are Happy
Fast forward to the 20th century and you find that the Portuguese-Scottish (Porttish/ Scotchuguese?) friendship still stands strong – and it isn't just through our penchant for holidaying there. When a young whisky meets a handsome port barrique… You know what I'm talking about: port finished whiskies.
Most Scotch whisky is matured in ex-bourbon barrels from the United States. Occasionally, distilleries will decide to add a little variety by buying a second cask for the whisky to be matured in after the initial maturation. Generally this is called the 'finish'. Each practice at each distillery will vary but you could have, lets say, a new make spirit left in an ex-bourbon barrel for 10 years and then you may decide to move that liquid, nice and vanilla-y from the first cask, to a sherry butt for a further 2 years. The gentle, sweet flavours made by the American white oak are then layered with the richer, raisin-infused flavours from the sherry cask. When the whisky goes to be bottled it is now a 12 year old whisky with a sherry finish. It isn't very common to finish a whisky for very long: I have found it is normally a matter of months.
What Can Casks Do?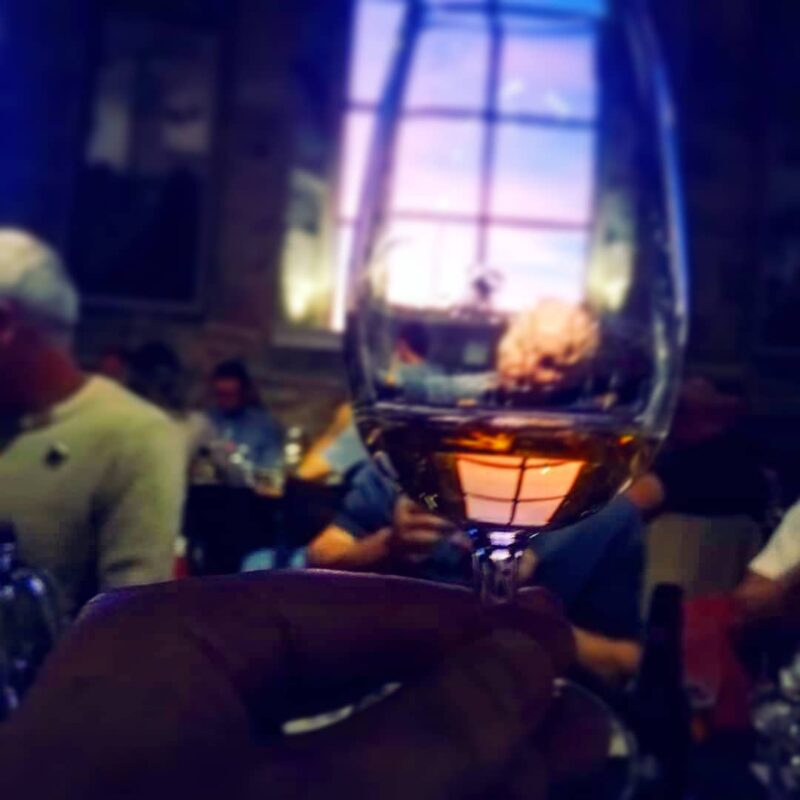 Ex-bourbon casks are the most common maturation vessel, making up about 80%, and sherry casks are in second. However there are some distilleries experimenting with finishing their whiskies in port pipes or barriques. These are the oak casks used to mature port as it ages from a young fresh wine to something richer and more sophisticated. For example, Ruby Port often matures in an oak cask for around 2-3 years; Tawny Port can be matured in the cask for up to and beyond 40 years.
Whereas a sherry cask will often impart a dried fruits flavour such as raisins or dates, port finished whiskies tend to be a little livelier. They share a lot of the same characteristics – but – where sherry flavours are a little more spicy and musty, port flavours are more tart and sweet. Think of a fresh berry jam such as blackcurrant or sweet strawberry. The colour differs as well. If done well, a port finished whisky is a thing of beauty, glowing  pink in the light. This writer has known a port finished whisky to convince a father who had turned his back on the water of life forever, to have another peek.
Next Step: Try Some Port Finished Whiskies
We have a few port finished whiskies in stock at the moment including a rich, almost maritime Glenglassaugh and a rare port matured Glenfarclas.
And so it is that I am very pleased for Portugal. Though travel may not be possible or advisable for everyone right now, any people who do make it would help to give our old friends a boost. Please ponder over the port houses in Porto, or sip the drink in the cool haunts of Lisbon. I would even condone a port cocktail on the beaches of the Algarve. Although in the moment this experience will be excellent,  the whisky that may result will be sublime!